Giancarlo Perlas
November 14, 2015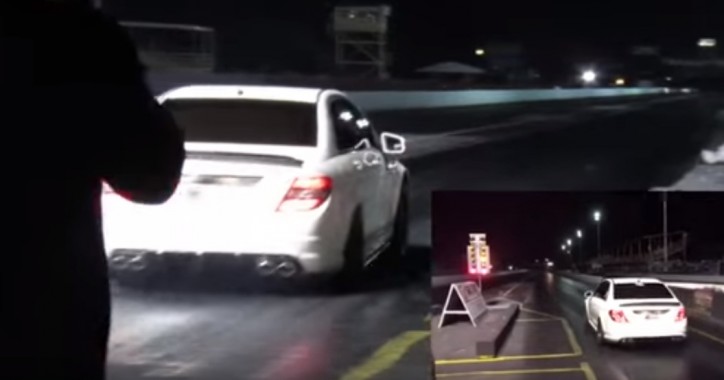 If you want your Mercedes C63 AMG to get really fast—quicker than it already is—and to get a mind-blowing sound while burning tires on the asphalt, better get your ride to Weistec. A few days ago, the tuner released a video on YouTube showing their latest work with the performance-level C-Class.
According to Weistec, their Mercedes C63 AMG fitted with their tuning package is the fastest in the world. Well, the fastest C63 AMG, just to be clear.
Previously, the tuner also revealed their Mercedes-AMG GT S, which they claim is the fastest AMG GT S too. The best record displayed by the car was 10.8 seconds for its quarter-mile run with its maximum speed at 126.25 mph.
The Mercedes tuning specialist's new package for the C63 cuts the time further though. As the title of this article says, the quarter-mile sprint of the auto from a complete halt is only 9.723 seconds. The top speed of the car is at 144.2141 mph.
As indicated in the video, the Mercedes C63 AMG received a stage 3 tune. Among the upgrades include a bulletproof transmission V2, headstuds, pistons, rods, CNC heads, trunk ice tank, 2500 stall converter, drive shaft in carbon fiber, 100 shot of nitrous, plus limited-slip differential or LSD.
The Video
Check out the video below to see for yourself how the Mercedes C63 AMG of Weistec performed during its testing. You might want to turn up the volume a bit too for a better appreciation of the sound produced by the tuned V8 of the C-Class AMG sedan.