Giancarlo Perlas
November 24, 2015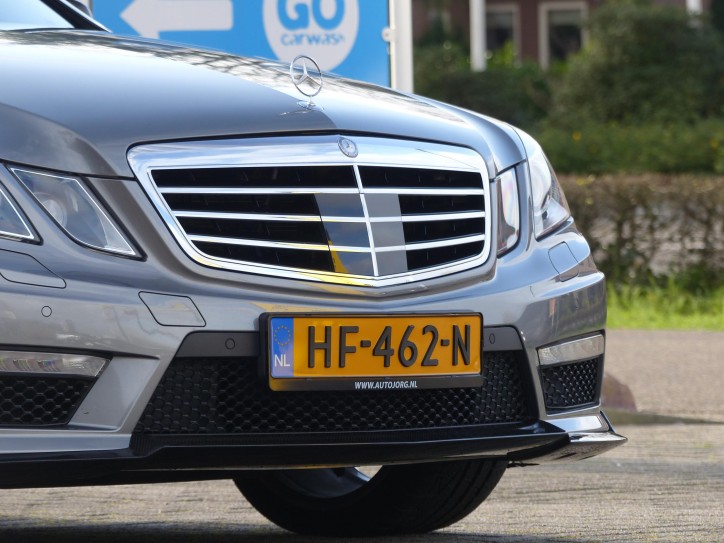 The 2011 Mercedes-Benz E63 AMG (W212) is superb in its own right. Being in the E-Class category, the car is a notch down the S-Class that sits at the pinnacle of the three-pointed star brand's hierarchy. However, it will never be considered as only the second best because of the tons of luxurious features that it possesses.
Outside, the 2011 model year E-Class boasts a very masculine stance and high-class executive design with its fascia adorned by striking body lines plus its easily-recognizable and very iconic star logo on top of its nose. Combined with some touches of Mercedes' performance division, it takes its game up.
As always, the defining factor making the E63 AMG stand out from the rest of the cars in the 2011 E-Class lineup is its powerful engine. For this specific model, it houses a 6.2 liter naturally-aspirated V8 power unit. It's the last E-Class to carry such type of engine.
The style is a level up from the standard models too. The E63 is fitted with sporty bumpers, lower suspension, revised front lip spoiler, subtle boot lid spoiler, modified exhaust system, AMG performance wheels, and the V8 badges of AMG. Inside its cabin is a combination of high-end leather surfaces and chrome accents on the dials located in the dashboard.
For those who are looking to further increase the appeal of their 2011 Mercedes E63 AMG, or simply give their cars a fresh look this year, RW Carbon offers some carbon fiber element updates for the auto. The updates include a new spoiler, diffuser and mirror caps.
The Renn Style CF Front Lip is made from superior automotive grade carbon fiber. It is handcrafted and coated with high gloss and UV resistant material for protection from wear and tear. The same is true with the DTM Carbon Fiber Diffuser and the Carbon Replacement Mirror Covers offered by the car specialist.
Just to give you an idea what the 2011 Mercedes E63 AMG looks like with the components installed, check out the photos in the gallery below: