Giancarlo Perlas
September 7, 2015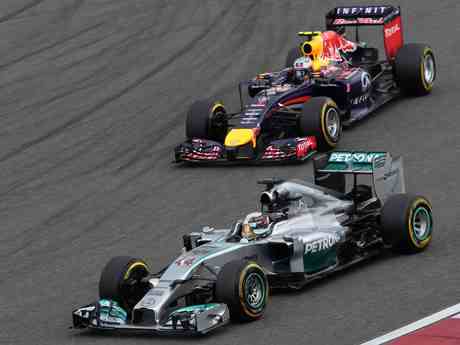 Back and forth stories bearing positive and negative updates about the potential engine partnership between Mercedes-AMG and Red Bull have been circulating. But a reliable source suggested that the latest developments were unfavorable with the rival team.
While there was initially a flicker of hope on the side of Red Bull about the matter due to the management of Mercedes recognizing the benefits of such partnership, Motorsport claimed that Daimler supremo Dr. Dieter Zetsche had gotten cold with the idea.
According to the report, Zetsche had been swayed away from accepting a partnership with the energy drink brand after consulting Toto Wolff and Niki Lauda about it. The article said a lot of the negative implications of the tie-up were raised by the Mercedes Formula One team.
The argument brought to the table by the F1 team was that Mercedes' current supremacy lies in its engine, which is the result of a tedious research and investment on the part of Daimler. Mercedes handing that element to Red Bull would remove that particular performance advantage.
Then judging from the treatment of the rival team with Renault now, Mercedes is afraid of the negative publicity that would result if it ever beats Red Bull, and the energy drink brand starts complaining about not getting its fair share of treatment from its engine supplier.
Lewis Hamilton also voiced out his opposition to an engine partnership with their once dominant rival team in his interview with BBC. He emphasized that there is no financial benefit to it and that his team is presently good at where they are.