Peter Parcon
September 7, 2015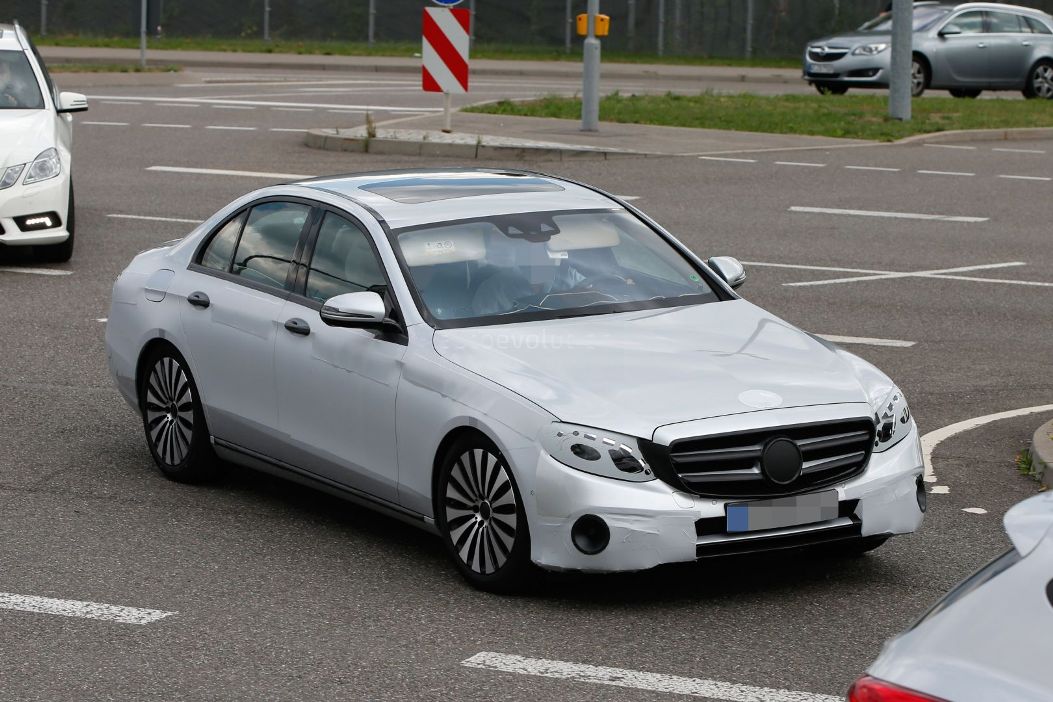 With the current model of the E-Class set to be retired by Mercedes-Benz, the luxury vehicle manufacturer has stepped up in putting in the finishing touches of the 2017 Mercedes-Benz E-Class. Amidst the testing of the upcoming luxury sedan, it was caught on camera wearing minimal camouflage, as shown on a report from autoevolution.com.
Some industry watchers were surprised with the partially-revealed dashboard, which showed the new E-Class featuring an analogue instrument cluster. It was expected for the digital instrument cluster of the S-Class to be used on the upcoming luxury sedan. But, basing on the spy shots, the rev counter and speedometer may come in analogue form. While the instrument cluster of the upcoming E-Class may merge analogue and digital instruments, it is not as good as the all-digital instrument cluster found of the S-Class.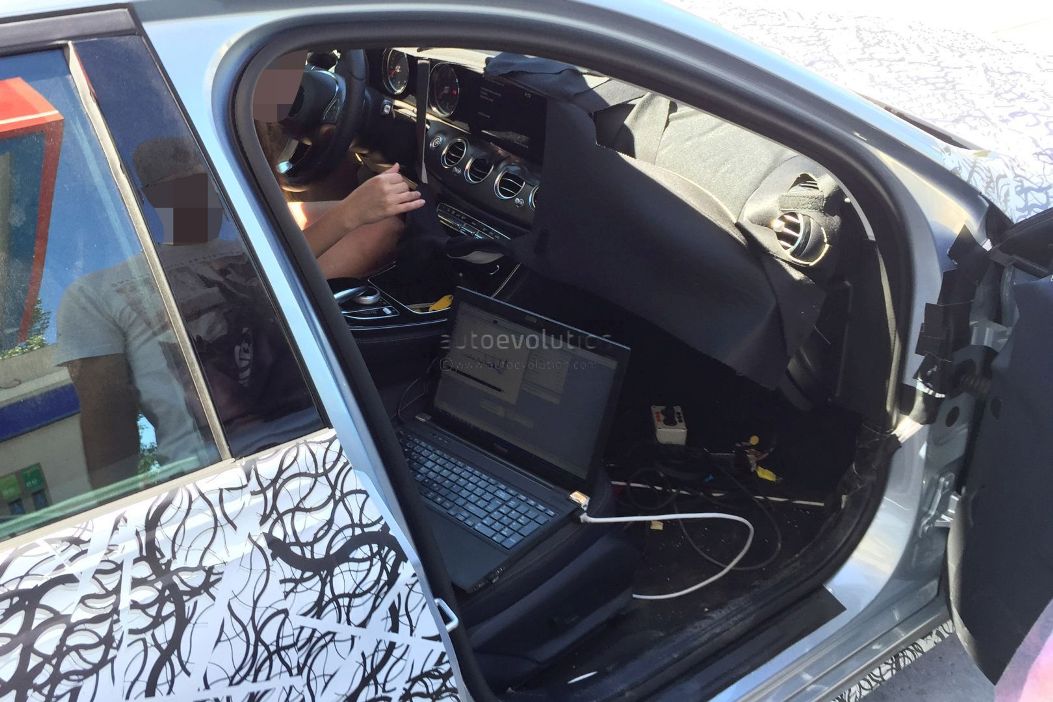 To its credit though, the German luxury vehicle manufacturer provided the 2017 Mercedes-Benz E-Class with the Comand infotainment system.
With its light camouflage, it is not difficult to check out the silhouette of the upcoming E-Class. The design of the 2017 Mercedes-Benz E-Class is quite similar to the S-Class as well as the C-Class. The rounded front fascia features a two-bar grille with headlights similar to the S-Class and C-Class. The same goes with its bumper and air intakes, which are partially-hidden.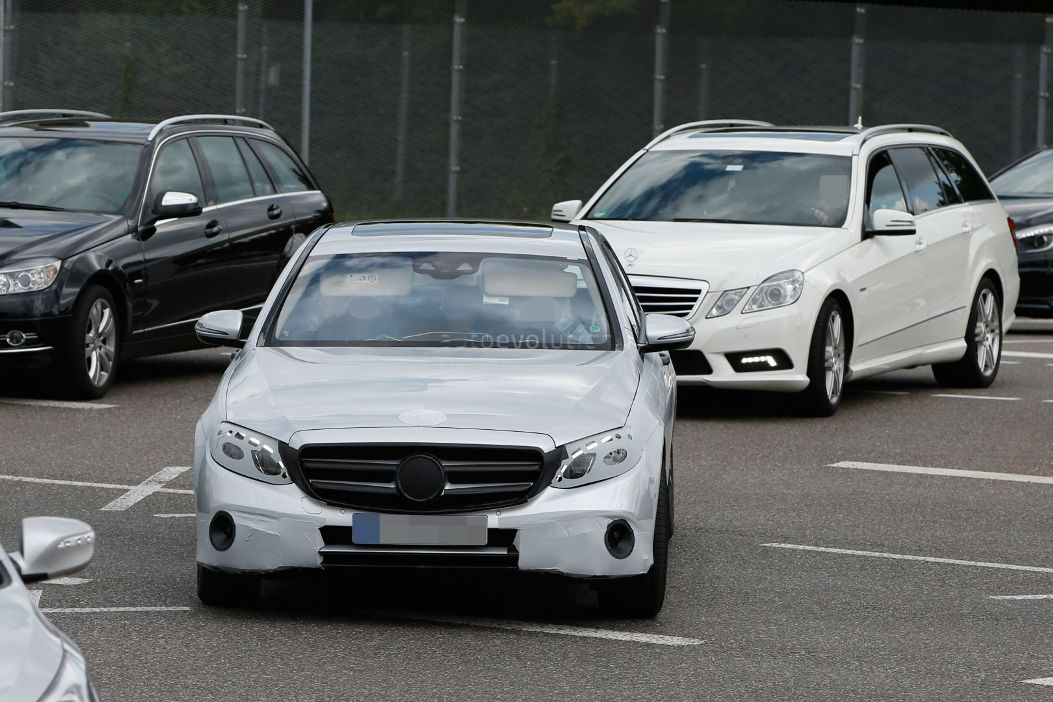 It also features a conservative roofline that offers suitable space for a possible CLS E-Class variant. It also appears to have a bigger wheelbase, which indicates that its cabin will be roomier, particularly for the passengers at the back. The new MRA Platform used on the luxury vehicle allows it to offer a bigger interior space. Its new underpinnings also indicate that the interior of the Cabriolet and Coupe variants will have a roomier interior cabin.
For the moment, it remains uncertain which engine options will be offered for the upcoming E-Class, but it is expected to share the same options as the C-Class and the S-Class. This indicates that it will likely offer four-cylinder, six-cylinder and eight-cylinder engine options.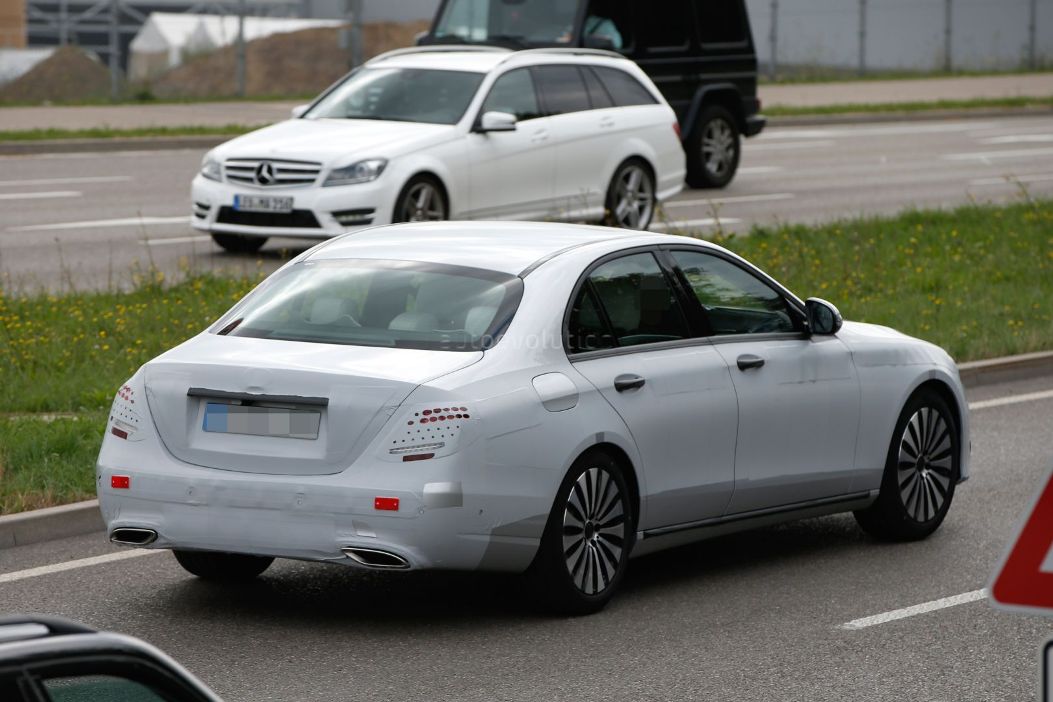 The nine-speed automatic system may find its way to the E-Class since it is already being used in a number of models. A hybrid as well as a plug-in hybrid may also be offered by Mercedes-Benz. The twin-turbo 4.0-liter V8 engine offering nearly 600 HP of power will replace the current 5.5-liter engine.
The 2017 Mercedes-Benz E-Class is expected to be unveiled during the first half of 2016 by the luxury vehicle manufacturer from Germany.