Peter Parcon
July 14, 2015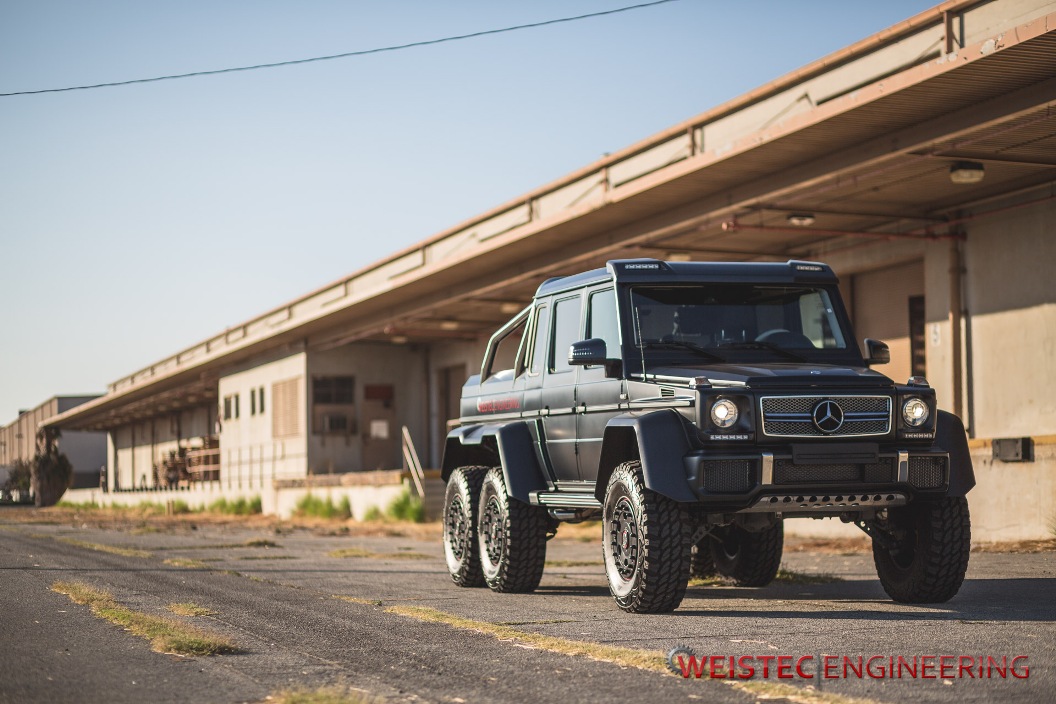 When it comes to the products of Mercedes-Benz, Weistec Engineering is considered as among the best tuning companies in the world. Due to this, industry watchers expected something special when the tuning specialist revealed it will unveil its upgrade for the Mercedes-Benz G63 AMG 6×6. And, the US-based tuner did not disappoint as shown on detailed images revealed through a report from gtspirit.com.
Aside from the exterior of the G63 AMG 6×6, the images also include shots of the twin-turbo V8 engine of the six-wheeled monster of a vehicle. While the standard model of the G63 AMG 6×6 is capable of producing 536 HP of power and torque of 560 lb-ft, the guys over at Weistec tweaked the engine to allow it to churn out 850 HP of power and 900 lb-ft of torque. This was made possible through the newly-installed turbocharger, mid-pipes, downpipes and customized exhaust system as well as the tuned EDU. The new performance components of the Mercedes-Benz G63 AMG 6×6 are among the best in the market, which is one of the characteristics of a Weistec Engineering-tuned vehicle.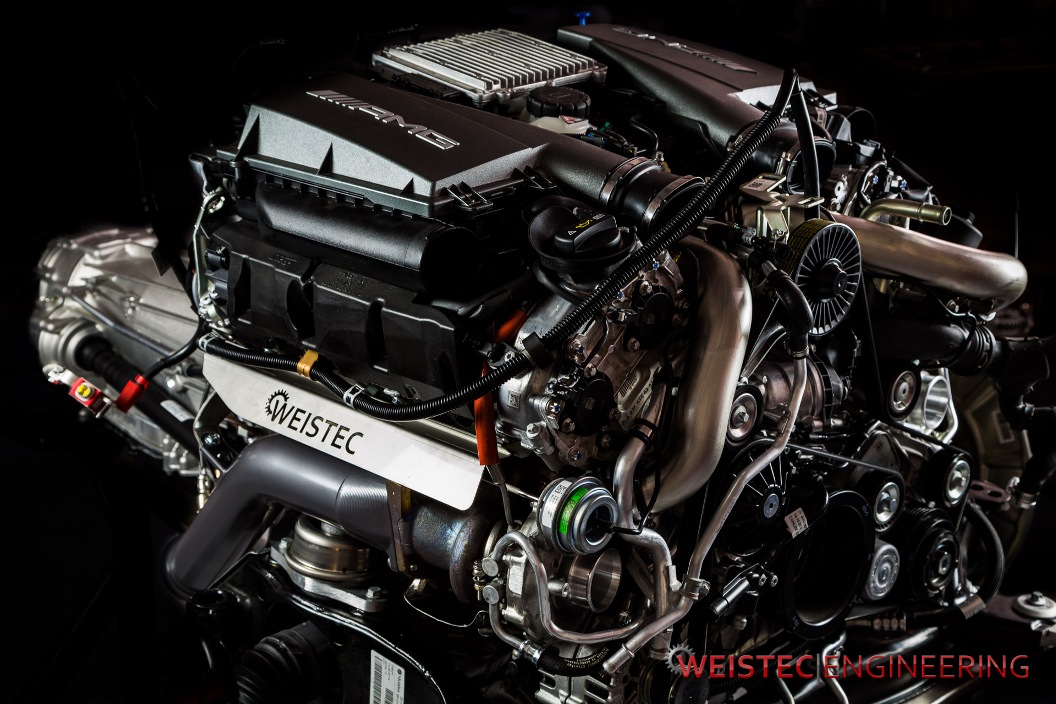 Since the G63 AMG 6×6 is not known for its top speed and acceleration time, no performance details were revealed by the tuner. Instead, the luxury monster vehicle of Mercedes-Benz is characterized by its capability of conquering any off-road obstacle.
Since the number of G63 AMG 6×6 units currently in the United States remains uncertain, it is also remains to be seen how many of these vehicle can take advantage of the upgrade package offered by Weistec. It may also be possible for some Mercedes-Benz G63 AMG 6×6 owners to have their vehicles shipped into the US to allow Weistec to work its magic on them.