Peter Parcon
June 30, 2015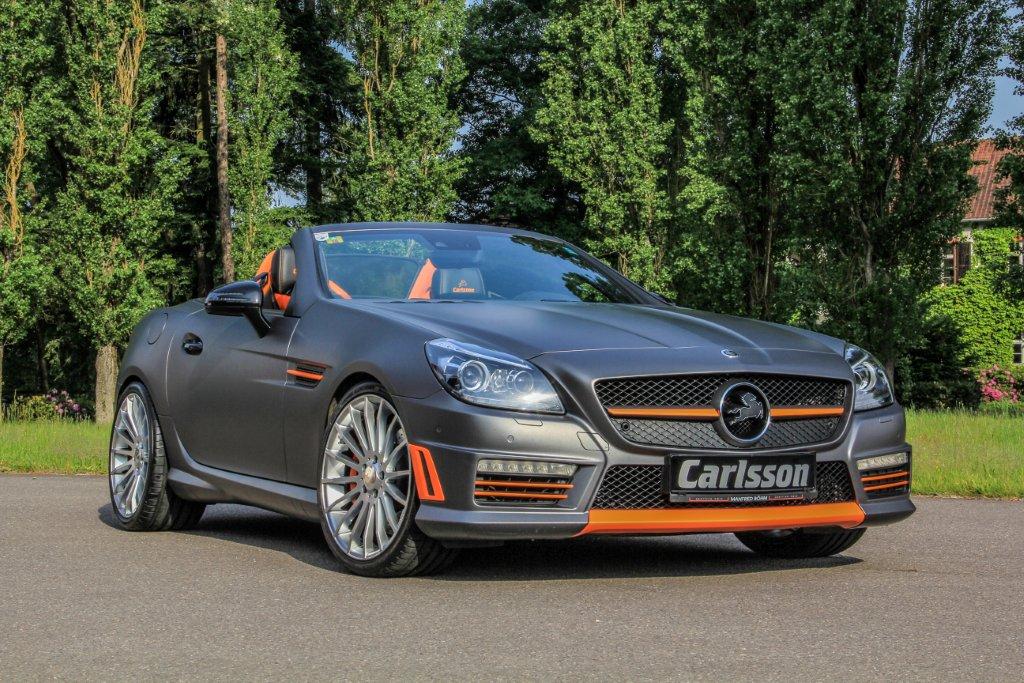 Carlsson has the tendency to produce among the craziest-looking tuned vehicles in the market. Its latest project, a Mercedes-Benz SLK55 AMG, is yet another example of the creativity of the aftermarket tuning specialist, as shown on a report from gtspirit.com.
The tuning specialist calls this car the Carlsson CSK55, which features a set of custom nineteen-inch wheels, slightly redesigned front bumper, new rear bootlid lip spoiler and a new diffuser. The Mercedes-Benz SLK55 AMG was made more notable by the tuner by installing several fluro-orange accents all around its exterior. Among the areas where the accents can be found include the grille frame, front splitter as well as its side air vents.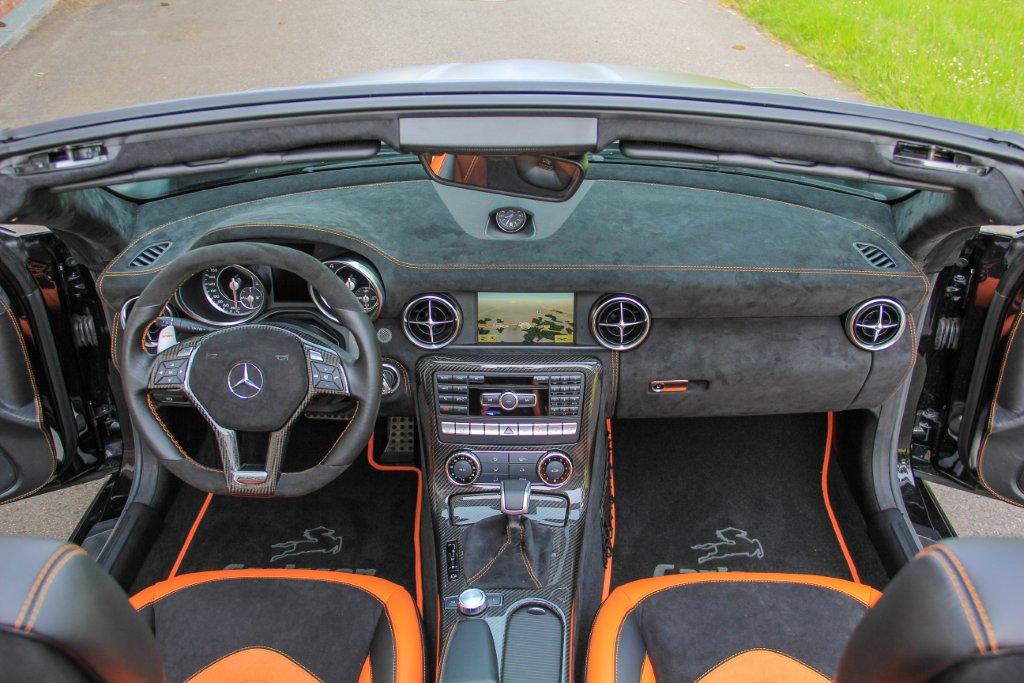 Aside from its exterior, Carlsson also enhanced the interior of the SLK55 AMG. Plush black Alcantara was mounted on the dashboard of the vehicle as well as its three-spoke sports steering wheel. Similar to the exterior, orange-colored accents can also be found in the interior. The orange-colored stitching and piping can be found all around the interior, which also features orange and black leather covering the seats.
While the appearance of the SLK55 AMG received a number of enhancements, the engine of the vehicle remained unchanged. The SLK55 AMG features a 5.5-liter V9 engine that is capable of producing 421 HP of power along with a torque of 398 lb-ft. These figures allow the Mercedes-Benz SLK55 AMG to accelerate from 0 to 100 km/h within 4.6 seconds.