Peter Parcon
June 28, 2015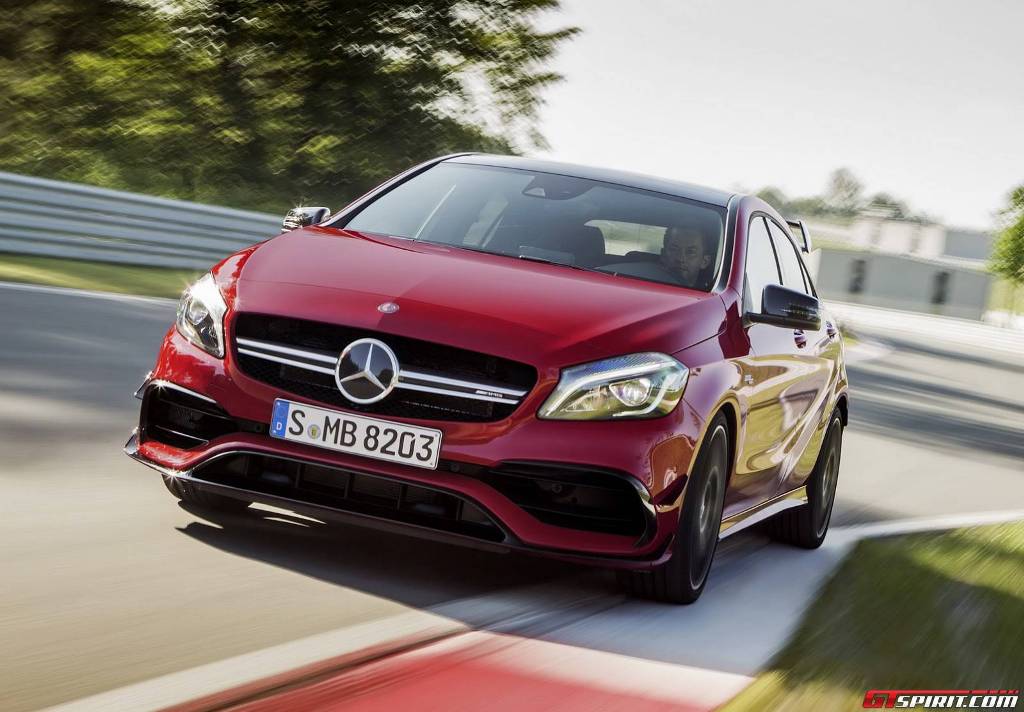 The 2016 Mercedes-AMG A45 was finally unveiled during the 2015 Goodwood Festival of Speed, as shown through a report from gtspirit.com. The new A45 increases the 355 HP power output of the outgoing model as it reclaims the title of the most powerful compact performance car from the Audi Audi RS3 Sportback.
In addition to the increase in its power output, the styling of the A45 was also revised and its new name is now consistent with all current AMG cars. While the new model of the A45 is still using the same four-cylinder 2.0-liter turbo-charged engine of the outgoing car, its reconfigured valve assembly as well as the adjusted timing and turbo-charging allowed an extra 21HP to be added to the power output of the new model.
Due to this, the total power output of the recently-revealed hot hatch is at 376 HP. The enhancement also increased the torque of the Mercedes-AMG A45 from 450 Nm (332 lb-ft) to 475 Nm (350 lb-ft).
The additional power, all-wheel drive system, and 7-speed dual-clutch transmission gave the new Mercedes-AMG A45 the capability of accelerating from 0 to 100 km/h within 4.1 second, which is 0.4 seconds faster than the older model and 0.1 second faster compared to the 2015 Audi RS3 Sportback. Even with the better performance, fuel consumption has remained the same with its predecessor at 6.9 l/km. The electronically-limited top speed of the luxury compact car is at 250 km/h.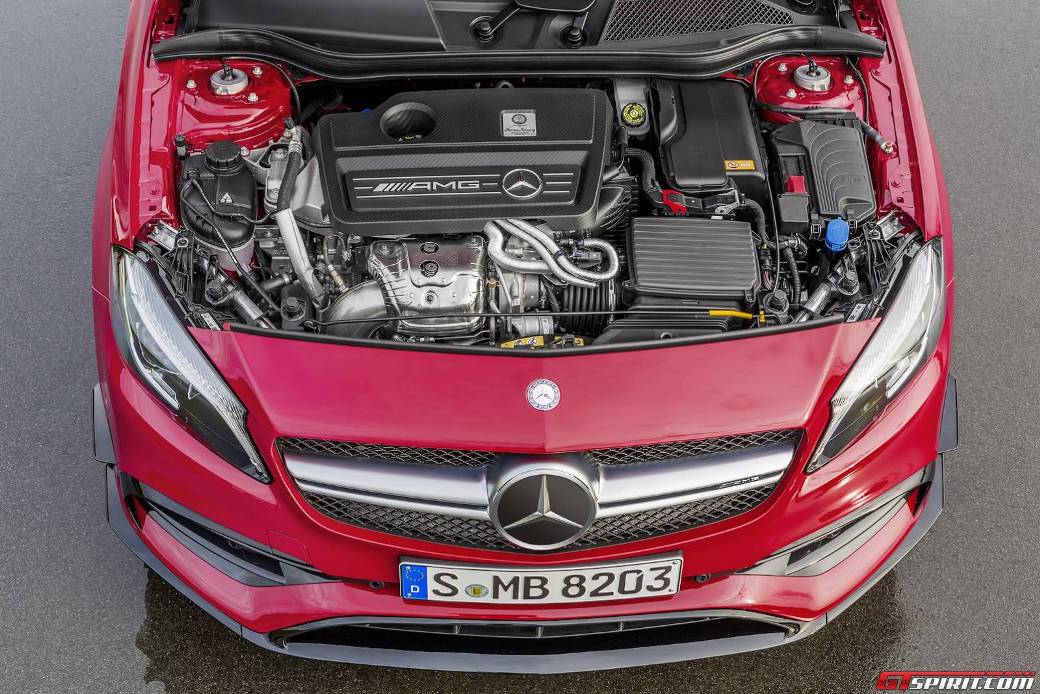 A Dynamic Plus Package is also available for the new model of the A45. It consists of a new mechanical front locking differential aimed at increasing traction to a considerable degree. The package also comes with the DYNAMIC SELECT adaptive damping system that offers four driving modes, Comfort, Sport, Sport+ and Individual.
The aerodynamics of the new A45 was also enhanced with the new front bumper featuring new font canards and front skirt, a redesigned rear bumper and diffuser, and a new roof spoiler. New LED headlamps used as daytime running lights were also added into the luxury hatch.
A new multi-function sports steering wheel featuring a flat lower section, new instrument binnacle, updated infotainment system, and sports seats featuring cushion depth adjustment are among the enhancements in the interior of the new Mercedes-AMG A45.