Peter Parcon
April 8, 2015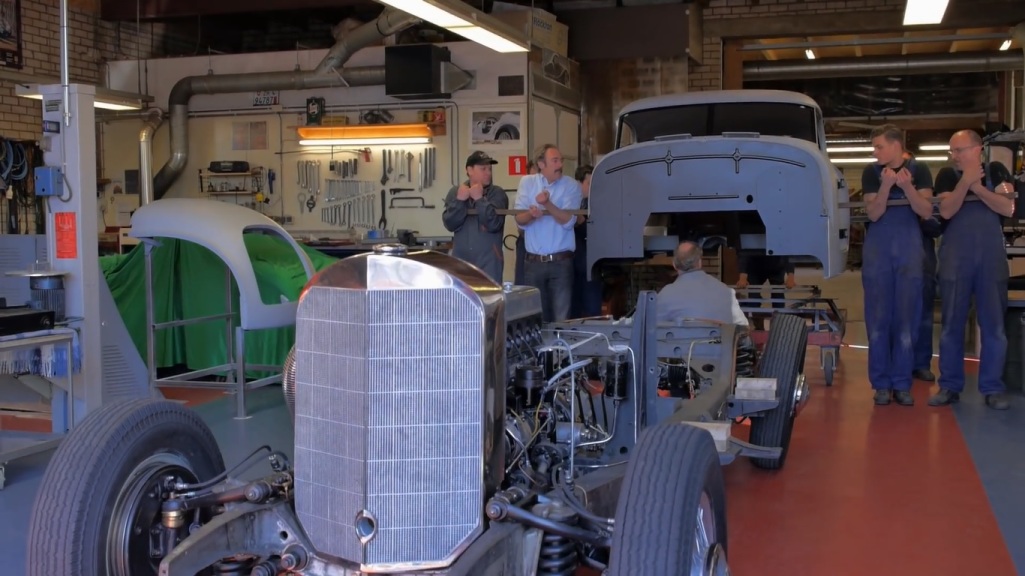 When Mercedes-Benz workers found some automobile parts inside a warehouse in 2001, they had no idea that they were holding important pieces in the history of the luxury vehicle manufacturer from Germany, as shown on a report from carscoops.com. The parts came from the Mercedes-Benz 540 K Streamliner, a one-off race car that never had the chance to show its potential until now.
The 540 K Streamliner was manufactured in 1936 and was supposed to compete in a long-distance race from Berlin to Rome. However, the Second World War prevented it from ever seeing any action.
While it was necessary to manufacture all its parts from scratch since they did not exist anymore, the people from Mercedes-Benz Classic were determined to restore it. Restoring the race car also required careful research on each part in the Mercedes-Benz Classic collection as well as utilizing the same manufacturing methods in the 1930s.
The car featured an aluminum body developed inside a wind tunnel, and was designed to cut through the wind using its 8-cylinder 5.4-liter inline supercharged engine. While it was intended to combine speed with luxury, the Mercedes-Benz 540 K Streamliner did not have the opportunity to excel due to the war.
Restoration work on the Mercedes-Benz 540 K Streamliner required the use of methods, technical skills and material that existed during the period when the vehicle was made. While the chassis of the 540 K Streamliner was the standard 540 K production model, its lightweight shell and slick design allowed it to move faster.
Around 5,000 hours of work was dedicated to restore the vehicle, which was documented by the luxury vehicle manufacturer in a 45-minute video. The cost of restoring the 540 K Streamliner may have been enormous, which basically makes the car priceless.
Seventy-five years after the Mercedes-Benz 540 K Streamliner was originally built, it finally was able to burn rubber on the test track, and this time there was no war to prevent it from doing so.