Peter Parcon
April 8, 2015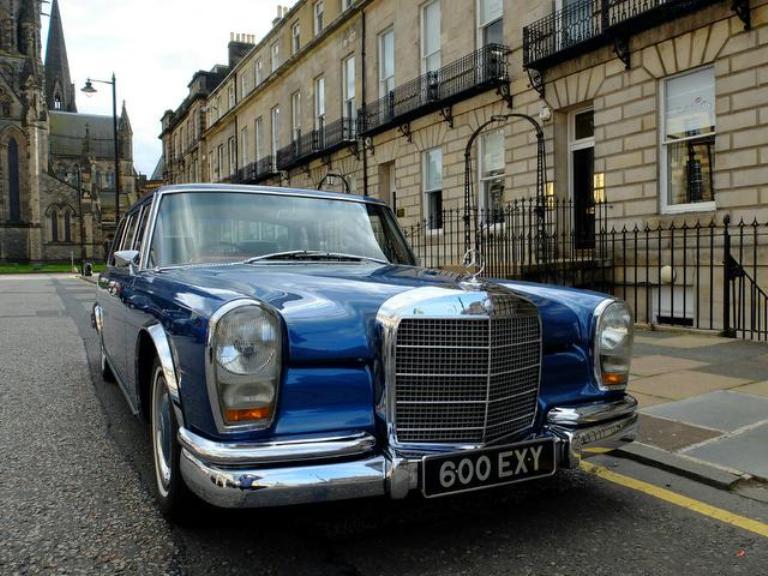 The impact of the Mercedes-Benz 600 Grosser or the W100 on the full-size luxury vehicle segment allowed it to become one of the most admired luxury cars in the market. It was manufactured from 1963 until 1981, and production was limited to 2,677 units. The Landaulet and long wheelbase models became the apple of the eye of autocrats and tycoons around the world.
A short wheelbase variant recently became available in the market, as indicated on a report from autoevolution.com. This particular variant is a RHD model and has a Cobalt Blue exterior and grey leather interior. The short wheelbase version also attracted the attention of a number of big-name personalities, including Jeremy Clarkson, the late Elvis Presley, and the Pope, among others. Its popularity among these celebrated personalities has made the Grosser a good representation of German excellence and is considered as the best product of German engineering.
The 1966 Mercedes-Benz 600 Grosser available in the market is not a cheap vehicle since it has a price tag of £129,950 or around $193,885. In comparison, a 2015 Mercedes-Maybach S600 has a price tag of €187,842 or around $204,605. Despite its modern features, some people may not find the S-Klasse appealing enough to cost that much when compared to a Grosser.
One reason why the W100 is appealing to true luxury vehicle fans is the fact that Paul Bracq designed it. Paul Bracq is the same person behind a number of classic car designs including the BMW E23 7 Series, the W113 SL Pagoda and the French Presidential Citroen limousine.
The Grosser features a 6.3-liter M100 V8 engine with a four-speed transmission system. The engine is capable of producing 250 HP of power. This particular engine became the inspiration of Mercedes-Benz in promoting a number of performance models using the AMG 63 brand.
These are just some of the reason why true luxury vehicle enthusiasts prefer a Mercedes-Benz 600 Grosser over the latest Mercedes-Maybach model.