Giancarlo Perlas
March 25, 2015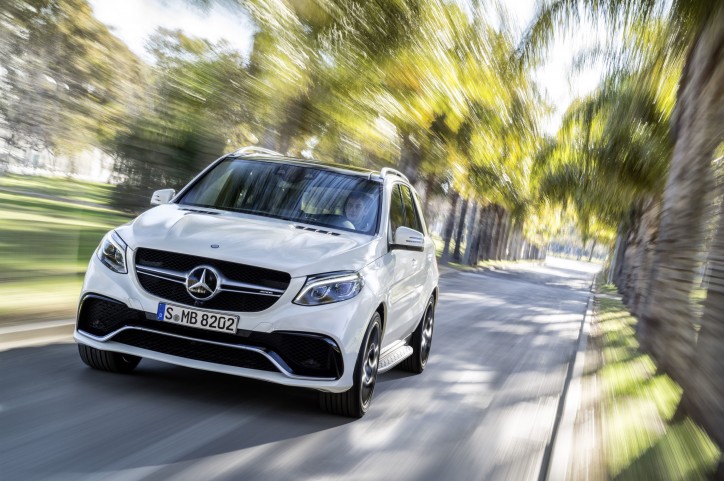 The facelifted 2016 Mercedes-Benz GLE finally shed off its camouflage. Here are the official photos showing the beauty outside and within the interior of the M-Class successor:
These photos provided by Carscoops may not have the best quality or size, but the images definitely show how much the Mercedes-Benz GLE evolved into a sporty yet elegant mid-size SUV. It is indeed worthy of taking the mantle of the M-Class and a worthy rival of the BMW X6.
Based on the pictures, the facelifted GLE is not much different than its coupe counterpart. It does, however, carry redesigned headlamps, front grille, bonnet, tail lamps, bumpers, and exhaust tips. In the cabin, it is also adorned with a new steering wheel and restyled center console that comes with updated technology. The photos hint of a high-performance and plug-in hybrid variants as well.
2016 Mercedes-Benz GLE Engine Specs
In the press release of Mercedes-Benz for the new GLE, the brand tagged the slogan "efficiency meets performance" in its campaign for the SUV. The company revealed that the standard model of the vehicle would be the GLE300d 4MATIC. It comes with a 2.1-liter four-cylinder diesel capable of producing up to 201 hp and 369 lb-ft of torque.
The other variants are as follows:
The gasoline-powered one will be the GLE350 equipped with a 3.5-liter V6 with an output of 302 hp with 273 lb-ft of torque.
The GLE400 4MATIC will have a 3.0-liter biturbo V6 that produces 329 hp and 479 lb-ft of torque.
The plug-in hybrid 550e 4MATIC has an overall output of 436 hp and 479 lb-ft.
The AMG versions namely the GLE63 and the S model will carry twin-turbo V8 units with outputs of 550 hp and 577 hp, respectively.
The power of the standard units will be distributed through a 7G-tronic gearbox while the AMG ones will make use of the Speedshift MCT seven-speed.
2016 Mercedes-Benz GLE Debut
As revealed earlier, the SUV will make its world premiere at the New York Auto Show next month.