Giancarlo Perlas
March 25, 2015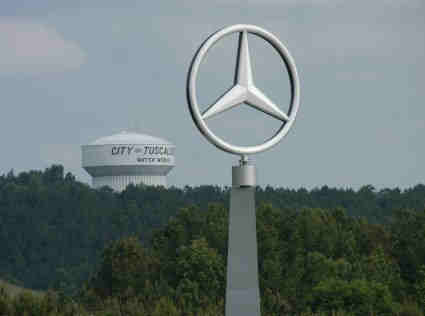 It really pays off working with Mercedes, in a literal sense. According to Reuters, citing a study conducted by the Center for Automotive Research, workers at the Mercedes Alabama plant have the highest hourly pay and benefits compared to other car factories in the US. On the other hand, the people in the rival luxury car makers of the brand, namely BMW and Volkswagen, are the least earners based on the same study.
The findings showed that each worker at the Mercedes Alabama plant earn an average of $65 per hour. The laborers at the Chattanooga, Tennessee plant of Volkswagen make an average of $38 hourly while the ones at the BMW factory in Spartanburg, South Carolina are paid an average of $39 every hour.
Mercedes even surpassed the expenditure of Ford, Chrysler and General Motors in their workers. The average incomes of their employees hourly are at $57, $48 and $58, respectively. Others such as Honda, Toyota, Nissan, Kia and Hyundai plant workers have average hourly pays equal to $49, $48, $42, $41 and $41, in that order.
The computation of the average hourly wages of automotive employees included part-time laborers and those who are contracted in other agencies as long as they are working full-time alongside the ones who directly have a contract with the said automakers.
Mercedes has been known all over the years as very generous to its employees, especially when it reaches a particular milestone. Recently, it gave them bonuses for the brand's record-breaking performance in the market. Brackley personnel experienced extra pay too when the Mercedes-AMG Petronas Formula One team won the Constructors' Championship. On top of these, there are perks like skills trainings to make room for growth in the staff.