Ryan Joseph Ramos
January 8, 2015
One of the highly anticipated films of 2015 is Jurassic World, the fourth film in the series that started in 1993. In the latest installment, the main characters will be riding an all-new Mercedes-Benz GLE Coupe, which offers off-road capabilities that fit the requirements of this sci-fi adventure flick.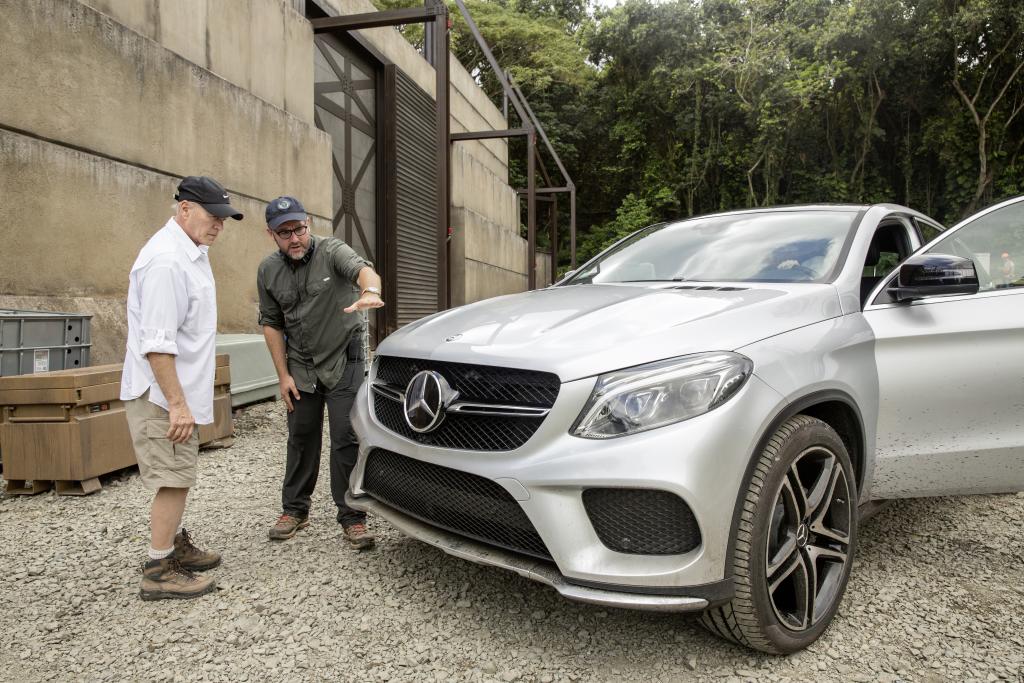 Mercedes-Benz is not new to the film series, as the M-Class was also launched through the second film in the series, 1997's The Lost World: Jurassic Park. Jurassic World will feature a specially made prototype of the GLE Coupe, and the release of the film will be timed well with vehicle's market launch that's slated for the middle of 2015. There will also be an appearance by a GLE 450 AMG Sport, a full year-and-a-half prior to the vehicle's market launch. This prompted strict security measures in order to prevent leaks of the vehicle, even at some of the more remote locations.
"Our wide range of SUVs in particular fit perfectly with Jurassic World's various requirements, with the focus on our new trendsetter, the GLE Coupe," said Mercedes-Benz Cars marketing communications chief Dr Jens Thiemer.
The film, which will be executive produced by Steven Spielberg and directed by Colin Trevorrow (Safety Not Guaranteed), takes place 22 years after the original film (incidentally released 22 years before as well). It will star Chris Pratt (of Guardians of the Galaxy fame) and Bryce Dallas Howard (Spider-Man 3, Terminator Salvation).
Jurassic World is slated for a theatrical release on June 12, 2015 in the US and Canada.
Check out some on-set pics of Mercedes-Benz vehicles below: