Giancarlo Perlas
November 20, 2014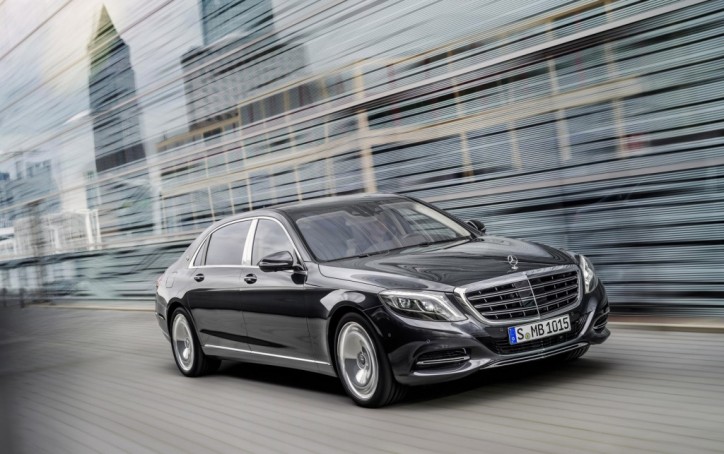 The closely-guarded Mercedes-Maybach S 600 has finally been revealed. The new car under the three-pointed star brand was among the highlights of the Los Angeles Auto Show. As mentioned earlier, the ultra-luxury car was scheduled for a double premiere, so it also graced the 2014 Guangzhou Auto Show in China on the same date of its US launching.
The Mercedes-Maybach S 600 boasts itself as the very definition of luxury with a quality going a notch higher than the usual Mercedes-Benz. The new car is the chance for redemption of the Maybach brand, which has been scrapped by Daimler AG in 2013 due to poor sales. It should be noted though that Maybach is no longer a standalone brand in its revival, rather, it has been incorporated as a sub-variant of the Mercedes S-Class. According to Mercedes, the market release of the car is in April of next year.
Engine Specs
The new S-Class in LA with the resurrected Maybach badges carried a 6.0-liter biturbo V12 engine, as expected. The engine output of the car was at 523 hp with 612 lb-ft of torque. All that power enables the high-end luxury car of Mercedes-Maybach to achieve a sprint of zero to 60 mph in only a span of five seconds, based on company figures. Then, its top speed was rated at 155 mph. The company hinted that other powertrains will also be made available later, including V6 and V8 configurations.
New Styling and Comfort Features
The cherry on the icing of the Mercedes-Maybach S 600 was not on its performance though. Instead, it was on the vehicle's improved aesthetics and enhanced comfort features.
Outside, the "Maybach" lettering can be found on the stretched S-Class' trunk. Maybach logos were strategically placed on each side of the car's C-pillar too. In addition to these, the auto was given a full stretch measuring around 8.1 inches as well as new grille design.
Inside, executive seats with top-quality leather, and possessing full recline and massage functions were provided. Moreover, the combination of wood trims and chrome adorned the panels of the door. Aside from these, a new ambient lighting technology and a top-of-the-line Burmester 3D sound system were installed for the convenience of the vehicle's rear occupants.
Official Images of the 2016 Mercedes-Maybach S 600
Indulge your eyes on the magnificence of the 2016 Mercedes-Maybach with the photos below: