Giancarlo Perlas
September 6, 2014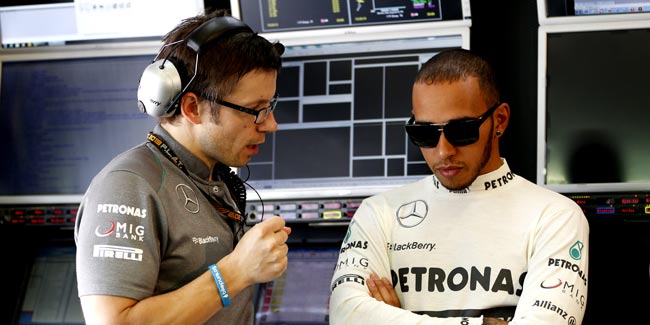 A new report claimed that the contract renewal of Lewis Hamilton is currently not falling in his favor. According to The Guardian, the salary of the Briton from Mercedes might be reduced significantly in his new contract.
Presently, Hamilton is bound by his £60 million contract with Mercedes, which will expire in about 16 months. Last July, it was hinted by sources within the company that the upper-echelon of the three-pointed star marque is planning to increase the former World Champion's pay to make it more or less £69. The new contract would be good for a period of three years, which will expire in 2017. There would also be an option to extend the agreement until 2018.
However, the promising pay for Hamilton seemed to sour following the awkward developments between him and his teammate, Nico Rosberg. It should be noted that the two have been involved in a series of incidents this season. Then, the heat between them was turned up in Belgium two weeks ago.
The latest event led to Rosberg being penalized for an undisclosed amount, plus a stern warning from the management that the two drivers could be split up if they do not get their acts together. Mercedes Motorsport Director Toto Wolff stated in an interview with BBC that they would consider a different lineup in the near future if the tension continues to grow.
A spokesman of the company confirmed Stuttgart headquarters is looking to cut the figure in Hamilton's contract. Although he wouldn't reveal the numbers, he hinted that it might be narrowed to come close to Rosberg's existing three-year contract worth £40 million.
It is unlikely that Hamilton and his agents will agree to the cut, especially if he increases his value when he wins his second world championship this season. The report mentioned too that Ferrari and McLaren are keeping a tab on the developments of the talk between the Briton and Mercedes.