Peter Parcon
September 6, 2014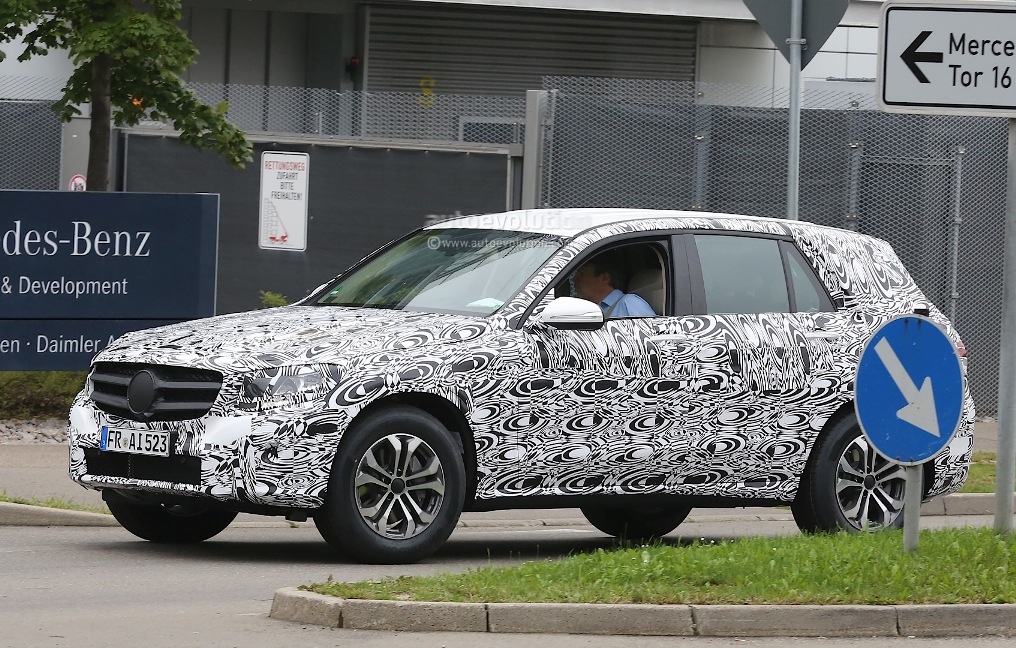 Images of the second-generation Mercedes-Benz GLK have emerged recently, as shown through a report from autoevolution.com. Although the most recent images still show a good amount of camouflage on the luxury vehicle, it does reveal some significant features that were adopted for the final production model of the GLK.
The most-recent images show the two-bar grille of the GLK in front along with a pair of headlights that have a boxy appearance, which is similar to the latest model of the C-Class. The diagonal C-pillar is also noticeable on the images of the second-generation GLK. The taillights of the upcoming GLK also share some similarities with the latest model C-Class Estate.
The upcoming Mercedes-Benz GLK is set to be lighter, and is set to have a number of engine specifications including a 2.0-liter turbo segment where it will be promoted in the same market as the BMW X3. It is also expected to be offered into a new hybrid vehicle market. Although a crossover variant is expected to be released for the GLK, the schedule for the introduction of this crossover variant of the luxury vehicle remains uncertain.
In addition to the GLK crossover variant, the upcoming luxury vehicle may also feature a GL Class and G-Wagon model s. Even though all four-by-four models feature an AMG variant, it seems this particular vehicle model may not have its own AMG variant. The 4.0-liter twin turbo engine that is capable of producing 462 PS of power may indicate that an AMG variant may not be offered for this luxury vehicle model.
Aside from the exterior, the images also show part of the interior of the second-generation GLK. Similar to the C-Class the upcoming GLK may feature an infotainment screen along the center stack. It also features three vents. The leaked images also show and instrument panel with a two-pod cluster.
The powertrain for the upcoming GLK is expected to come from the W205. The Mercedes-Benz GLK may feature a pair of gasoline units along with 2.0-liter, 3.0-liter and four cylinder diesel engines when it enters the market.