Giancarlo Perlas
August 7, 2014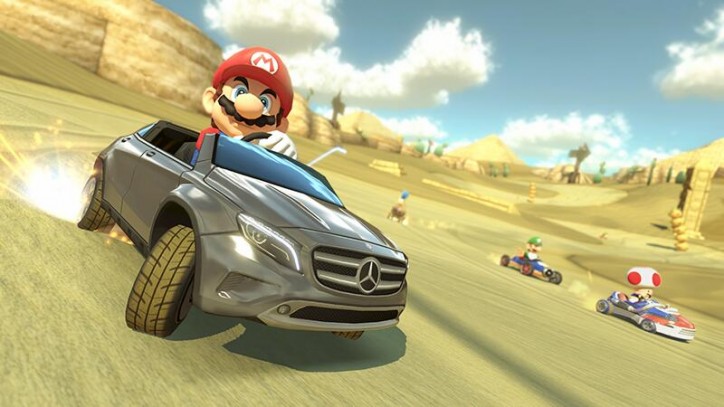 The Mario Kart 8 title for the Nintendo Wii U video game console will receive a significant update on August  27 through a downloadable content (DLC). As we have revealed last May, three Mercedes cars will be made available to the players of the game.
The three additional vehicles in the game include the following:
The 2014 Mercedes GLA, which is the compact SUV of the three-pointed star marque;
The 1934 W25 Silver Arrow, which represented Daimler-Benz AG in the 1934 Formula One season;
And the favorite of car collectors, the iconic 1957 Mercedes 300 SL Roadster, which was considered the fastest car in its period and the first in the SL range.
Mario Kart 8 DLC Trailer
Check out the trailer for the upcoming DLC of the game below, which highlight the three Mercedes cars that will be debuting in the Mario Universe before the end of August:
Other Add-Ons
According to Arstechnica, the update will come for free. Then, aside from the addition of the mentioned vehicles, Mario Kart 8 will be offering other noticeable changes in its in-game content. Among them are the new online race stats and various viewing options. Race online stability will be addressed by the new patch as well.
The Mercedes Cup Tournament Mode
The DLC will also let players join the Mercedes Cup tournament. The said tournament will run from the release of the new patch until September 23. No details so far were provided by Nintendo about the said competition though. However, we can only assume that it would be a Mercedes-only option for online participants and the rewards might only focus on in-game items.
Availability of the DLC in Other Regions
We have confirmed that the DLC will be available in Japan on the date stated above. There is no word presently about the launch of the new patch in the other regions of the globe.