Giancarlo Perlas
August 6, 2014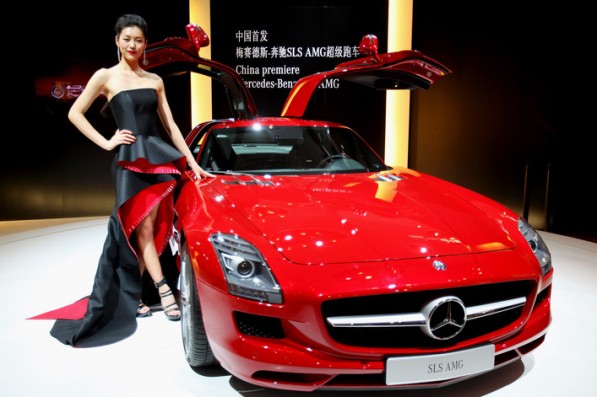 News about a government raid in a Mercedes-Benz office in Shanghai, China has been going around the Internet last Tuesday. According to several sources like Bloomberg, Independent.ie and the Chinese media, the raid was made by officials from the anti-monopoly watchdogs of the country, the National Development and Reform Commission, (NDRC).
Bloomberg and Independent.ie claimed that nine officials from NDRC went to the Mercedes office in Shanghai without an appointment or notice. Then, they started questioning the personnel there.
The office of Mercedes-Benz in Shanghai is located at the fourth and fifth floors of a five-storey building near the Hongqiao Airport. The building also houses a Mercedes-Benz dealership on the first three floors.
Daimler, through its spokesperson Senol Bayrak, only responded to the inquiries of journalists about the said raid by saying in an email, "We confirm that we are assisting the authorities in their investigation." The company declined to comment further when pressed about the matter.
Han Weiqi, an analyst at CSC International Holdings commented that the highly-publicized raid is a bit confusing because the German marque already made the initiative to drop down its prices for Mercedes spare parts starting September. The decrease was said to have an average of 15 percent.
Weiqi stated that the move of NDRC to visit the Mercedes Shanghai office must be because the price cut hasn't met the expectations of the Chinese regulators.
It should be noted that Mercedes-Benz is not the only company that is under the scrutinity of NDRC. Its competitors, Audi and BMW, as well as other big foreign-owned companies are in included in the investigation.