Peter Parcon
August 31, 2014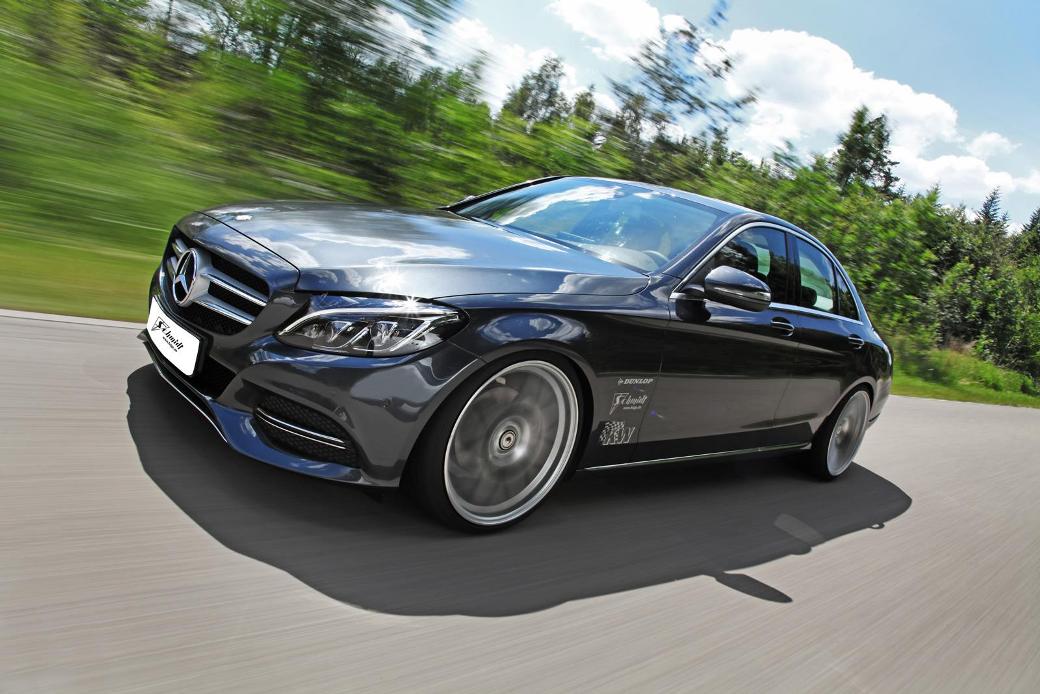 Aftermarket tuning specialists normally find ways in enhancing the appearance and performance of vehicle available in the market, and this includes the 2014 Mercedes-Benz C220 BlueTEC. Schmidt Revolution is one of the aftermarket specialists that upgraded the latest C-Class from Mercedes-Benz, as indicated on a recent worldcarfans.com report.
Similar to other aftermarket packages for the latest C-Class, Schmidt Revolution provided the luxury vehicle a mild yet notable enhancement. The tuning specialist focused on the wheels of the 2014 Mercedes-Benz C220 C220 BlueTEC since its partners worked on the other parts of the luxury vehicle.
Schmidt Revolution worked with Carlsson in increasing the power output of the 2.2-liter diesel engine of the luxury vehicle from 170 HP to 204 HP. Its torque was also given a boost from the 295 lb-ft of the stock model to 369 lb-ft. This power and torque upgrade was made possible through an ECU remapping of the four-cylinder engine of the C-Class by Carlsson.
In addition to the increase in the torque and power output, the 2014 Mercedes-Benz C220 BlueTEC was also given the KW Variant 3 inox-line suspension. The suspension allows the ride height of the luxury vehicle to be lowered to 35 millimeters in front and around 70 millimeters at the back.
The wheels were provided by Schmidt Revolution. The aftermarket specialist provided the C-Class with one of rims in its family of light rims, which is around 20 inches in diameter. The wheels are available in either satin black or high glossy silver. The wheels were given Dunlop tires measuring 235/30 R20 in front and 275/25 R20 at the rear.