Peter Parcon
August 31, 2014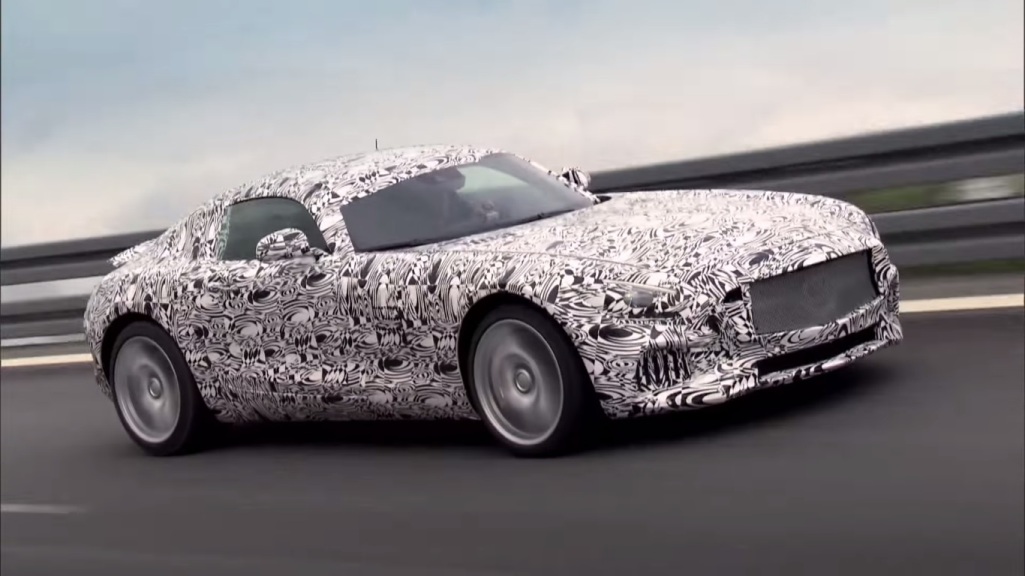 The latest teaser video was released for the Mercedes-Benz AMG GT, as indicated in a recent worldcarfans.com report. The upcoming luxury super car will have its world premiere on September 9, which confirms earlier reports about its launch by the luxury vehicle manufacturer. The official launch date of the sports car was revealed at the end of the teaser video.
The recently-released teaser video showed some impressive figures during the development of the luxury sports car. The video indicated the upcoming luxury super car went through 32 months of engineering road tests by fifty test drivers during its development process.
The tests for the AMG GT included winter testing sessions along with numerous tests at the race track in Nurburgring. The replacement for the SLS AMG was tested under varying temperatures ranging from – 30 to 50 degrees Celsius and was covered with 2.974 square meters of camouflage sheets. The tests were conducted in fifteen countries.
The lengthy development process of the Mercedes-Benz AMG GT is only rivaled by development of the Porsche 911, which is considered to be among its rivals in the market. No compromises were made by the luxury vehicle manufacturer during the development process of its soon-to-be-released super car.
The AMG GT is expected to feature a brand-new 4.0-liter twin-turbo V8 engine offering 462 HP for the base model. On the other hand, the AMG GT-S model offers a power output of at least 510 HP. The M178 engine of the AMG GT is Euro 6-compliant and will also be utilized on the soon-to-be-released C63 AMG.
Although the power output of the AMG GT is not as much as what is offered by the SLS AMG, its lighter weight allows it to match the performance of its predecessor. The Mercedes-Benz AMG GT is expected to have its public debut during the Paris Motor Show in October after its online world premiere on September 9.