Peter Parcon
August 5, 2014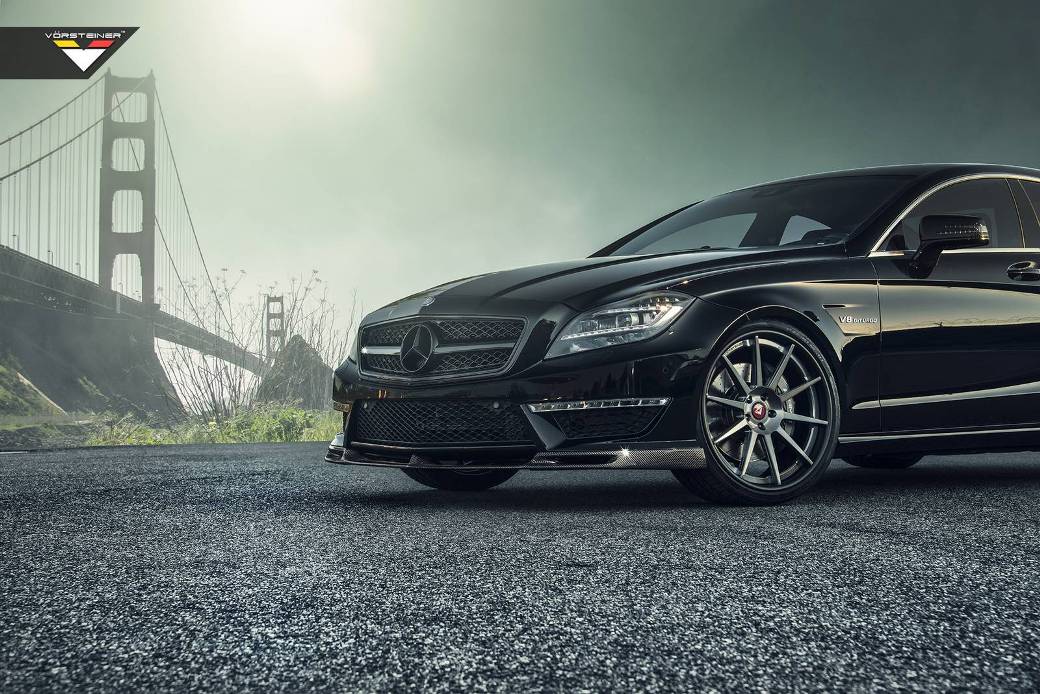 The Mercedes-Benz CLS63 AMG is considered to be among the best luxury sedans available in the market. The design of the luxury vehicle takes its inspiration from the SLS, which is shown through a number of styling features on the vehicle. However, it appears that the stock version of the CLS63 AMG was not enough for Vorsteiner when the US-based tuning specialist unveiled a number of upgrades for the luxury sedan.
A report from gtspirit.com shows the photo shoot of the CLS63 AMG tuned by Vorsteiner. The tuned-up luxury vehicle has a very notable appearance, enhancing its already-remarkable design. However, the tuning specialist limited its enhancements to the exterior of the luxury vehicle and did not touch its engine, which already offers an exceptional performance for a luxury sedan.
Vorsteiner added a brand-new carbon fiber front splitter on the Mercedes-Benz CLS63 AMG. The new front splitter was incorporated into the OEM AMG bumper of the sedan. Aside from enhancing the aggressive appearance of the CLS63 AMG, the new front splitter also augmented the front-end down force of the luxury vehicle.
The CLS63 AMG was also provided a new carbon fiber rear diffuser featuring a glossy lacquer finish, side skirts and modified rear apron. The new rear diffuser was also integrated into the stock rear bumper of the luxury vehicle. A new fiber boot lid spoiler was also added into the CLS63 AMG, which further increased its aggressive appearance.
Twenty-one inch wheels were also provided by Vorsteiner on the CLS63 AMG. The wheels had a gloss brushed shadow center along with a matte black reverse lip. The new wheels were clad with Pirelli P Zero tires.
The CLS63 AMG still features a standard 5.5-liter twin-turbo V8 engine offering 518HP of power and torque of 516 lb-ft. The price tag of the tuned-up Mercedes-Benz CLS63 AMG was not disclosed by the tuning company.