Peter Parcon
August 5, 2014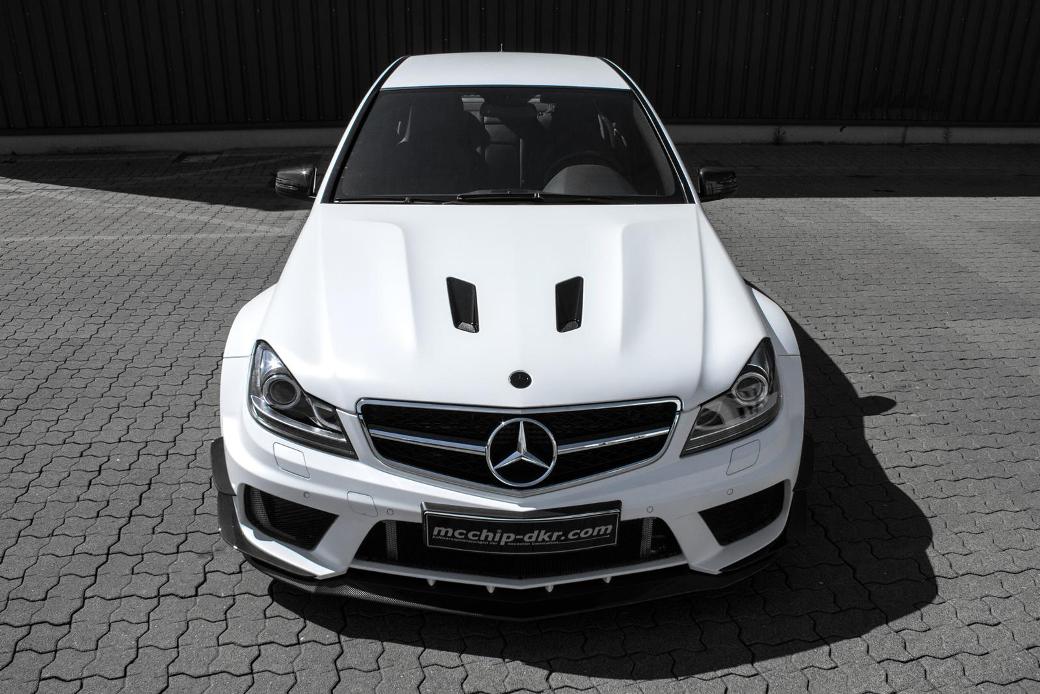 The existing Mercedes-Benz C63 AMG is set to be replaced with a new model featuring a 6.2-liter twin-turbo V8 engine. The upcoming model of the C63 AMG is expected to be offered in the same market as the latest model of the M3 sedan of BMW. However, a report from worldcarfans.com showed some enhancements made on the current model of the C63 AMG by mcchip-dkr as a going-away present.
The increase in power was the most notable modification given by the tuning specialist. The 6.3-liter naturally-aspirated V8 engine of the Mercedes-Benz C63 AMG offers a power output of 450 HP, which was increased to 808 HP by mcchip-dkr. The increase in power was made possible through the installation of a new compressor, bigger water and oil coolers, and a larger water pump for its charge air system.
Aside from the power enhancement, the tuning specialist also enhanced the traction of the current C63 AMG with the addition of a Drexler differential lock. The luxury vehicle was also given KW Clubsport coilovers, new performance disc brakes, and a fire extinguisher system.
A set of OZ Racing Ultraleggera alloy wheels measuring nineteen inches were also given to the C63 AMG. Other visual enhancements given to the luxury sedan includes a body kit based on the body kit of the Black Series along with a number of carbon fiber components. The semi-gloss ibis White color from Audi was used on the body of the C63 AMG.
For the moment, mcchip-dkr did not reveal the price tag of the tuned C63 AMG. The enhancements given by the tuning specialist has given the Mercedes-Benz C63 AMG a notable appearance as well as augmented its overall performance.