Giancarlo Perlas
June 4, 2014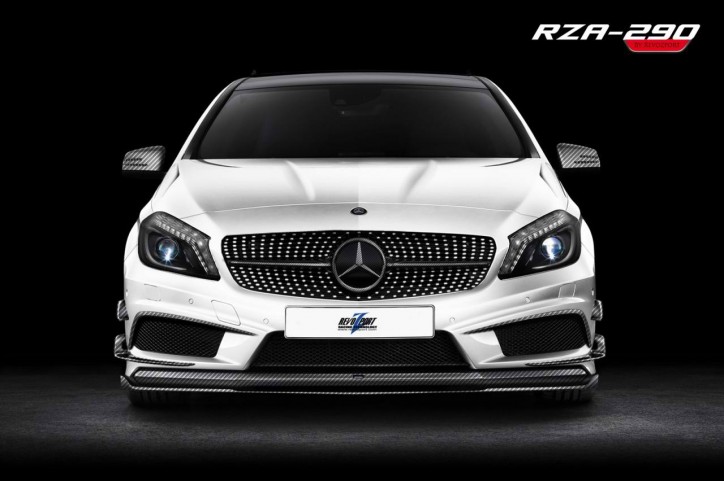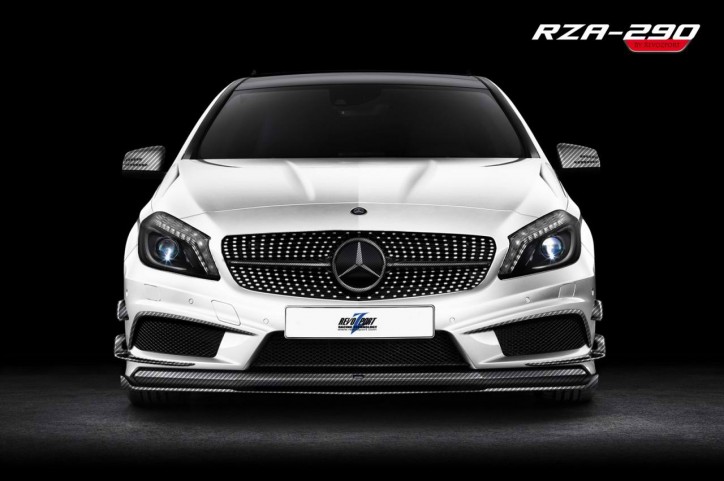 RevoZport recently released its new package for the latest Mercedes-Benz A-Class. The A250 package of the tuner, called the RZA-290, comes in three stages.
The RevoZport Performance Package for the Mercedes-Benz A-Class
The primary features available in the Stage One of the RevoZport package are the carbon-fiber front splitter, rear diffuser, bumper canards. Stage Two comes with carbon fiber side skirts, ventilated hood, plus the add-ons found in Stage One. Lastly, Stage Three installs the rear spoiler in addition to the extras offered in Stages One and Two.
RevoZport Raises the Output of the A250
The tuner also provides a new carbon fiber intake, stainless steel down pipe, optimized ECU, titanium exhaust, and other enhancements, which can be purchased individually. Overall, the full-upgrade enable the 2.0-liter four cylinder engine of the vehicle to have an output of up to 290 hp and 297 lb-ft of torque.
RevoZport launched the RZA-290 package for the Mercedes-Benz A-Class together with the Golf Razor 7, which is based on the Volkswagen Golf GTI.
RZA-290 Body Kit Photos
The gallery below shows the A250 of the Mercedes-Benz A-Class segment fitted with the performance package of RevoZport:
It seems that RevoZport did a pretty good job on this one. One report even mention that its attitude is a worthy rival to the A45 AMG. It should be noted also that the package is available for the A45 AMG.
RZA-290 Performance Package Price
So far, RevoZport hasn't released any pricing for the new Mercedes-Benz A-Class package yet. But for those who are interested, it is recommended to check the official website of the tuner at a later time or contact them for more information.