Giancarlo Perlas
June 5, 2014
Father's Day is only just two weeks away. Is there a gift that you have in mind for you dad already?
Of course, it would be great if you can buy your dad a brand-new Mercedes-Benz car. But if you are on a tight budget, and you can't do that just yet, here are some other Mercedes-Benz-themed gift ideas that will surely please a true fan of the three-pointed star brand:
Session at the Mercedes-Benz Driving Academy

As early as now, book your dad to a fun-filled moment in the Mercedes-Benz Driving Academy. Not only that he will get to ride the best cars that the brand has to offer, he will surely learn a lot from the courses offered there too.
Check out the schedule, pricing and  available slots of the academy at the official website of Mercedes-Benz.
Limited Edition Lewis Hamilton Flat Brim Cap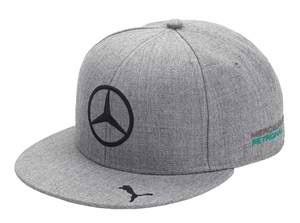 The Limited Edition Lewis Hamilton Flat Brim Cap is a nice gift to a dad who is a true Lewis Hamilton or Formula One fan. The cap is similar to the one being worn by Hamilton lately.
The video below highlighting the simulator of Team Mercedes shows the former world champ wearing the limited edition cap:
The headgear comes with a gray color with the Mercedes-Benz and Puma logos, plus a stitched Mercedes AMG Petronas print at the back. It's materials are made from 87% acrylic and 13% wool.
The item costs £36.00 in the Mercedes AMG Petronas online shop, and supplies are running out fast. Currently, there are only less than a hundred of these items left, so grab one now.
2014 Mercedes AMG Petronas Mens' Team Jacket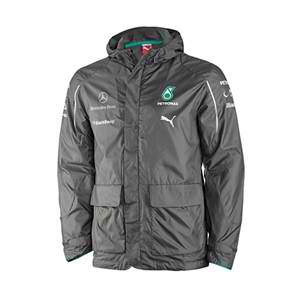 The 2014 Men's Team Jacket of Mercedes AMG Petronas is another option that you can give to your father if he is a strong supporter of the three-pointed star brand's team.
The jacket comes in grey with a lot of sizes to choose from from small to XXL. This item comes with a price tag of £144.00 in the Mercedes racing team's online shop.
Mercedes-Benz-Themed Cake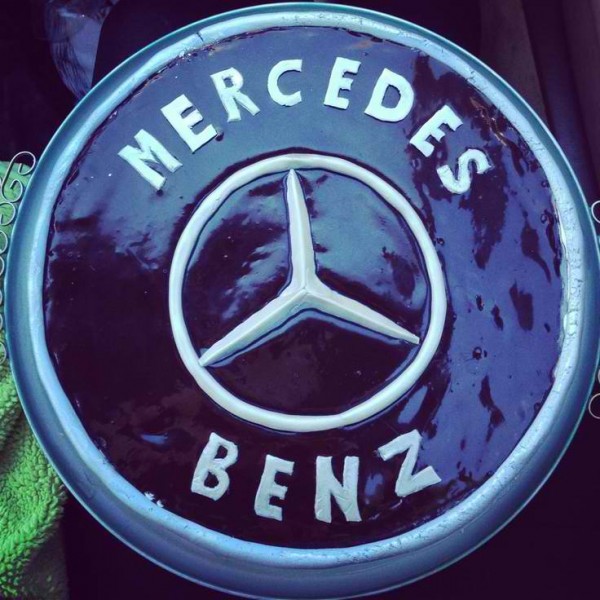 If you are someone who would like to put more effort in your gift, why not bake your dad a cake that is inspired by Mercedes-Benz? You can simply make a rounded cake emblazoned with the Mercedes-Benz logo or shape it into his dream car like the one below.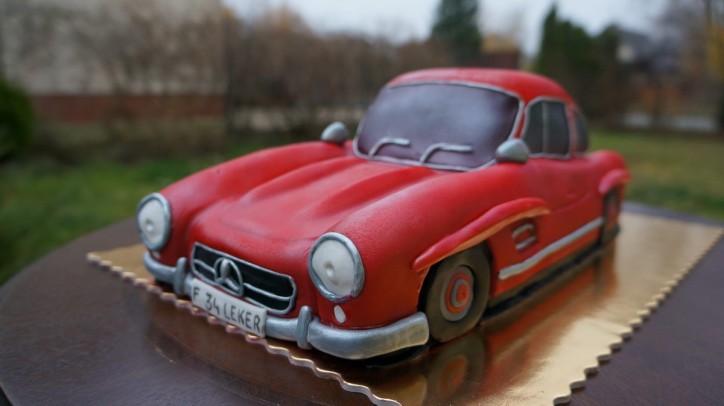 Gran Turismo 6 for the PS4
If your dad appreciates racing games, use the occasion as an excuse to grab yourself a copy of the Gran Turismo 6 game for the PS4. Then, spend the day with your dad playing this racing simulator using your Mercedes-Benz cars or the Mercedes-Benz AMG Vision Gran Turismo.