Peter Parcon
June 4, 2014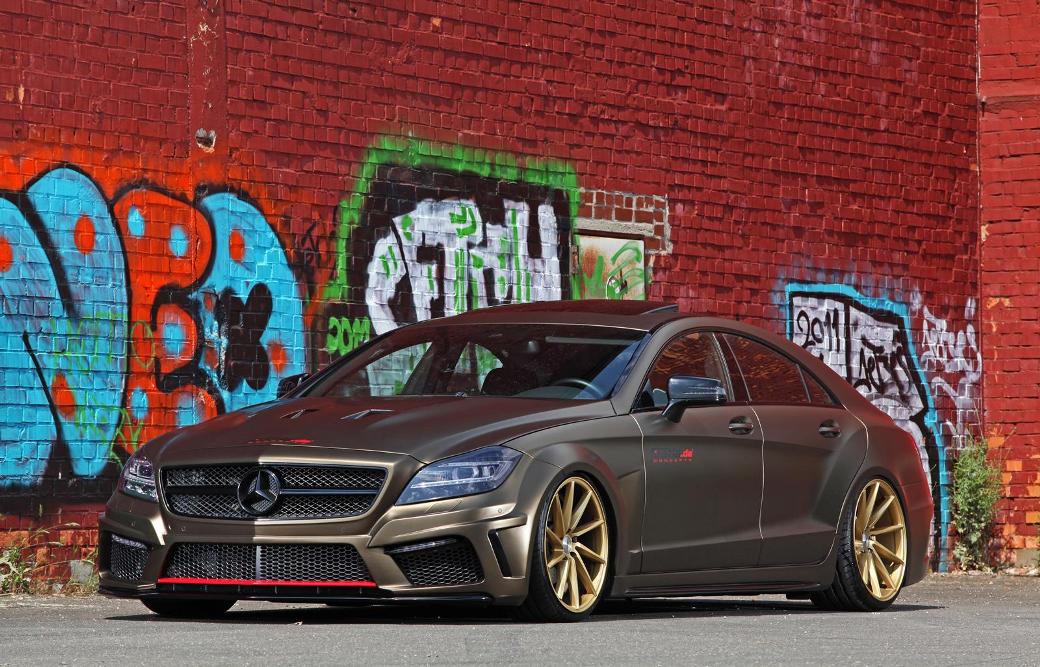 A Mercedes-Benz CLS 350 CDI was enhanced recently by Fostia, a tuning company based in Hannover, according to a report from motorward.com. The company did not limit its enhancement to the physical appearance of the vehicle since the engine of the vehicle was also given a power upgrade by Fostia.
A matte gold wrap was provided for the entire body of the vehicle, which was lowered with the addition of a custom suspension. The aero body kit of Prior Design was used on the vehicle along with 20-inch alloy wheels from Vossen. The alloy wheels of the vehicle were also coated with bright matte gold to complement the enhancements on the exterior of the vehicle. The low-profile tires added into the alloy wheels further enhanced the look of the vehicle. Red accents were completed the impressive exterior enhancements by Fostia for the Mercedes-Benz CLS 350 CDI.
The tuning company also provided this excellent four-door coupe with the exhaust tailpipes of the Mercedes-Benz C63 AMG Black Series.
In addition to its external appearance, the luxury vehicle was also given a power upgrade. A standard model of the vehicle features a 3.0-liter turbo-diesel V6 engine offering 245 HP of power and torque of 620 Nm. However, the tuning company found this wanting as it increased its power output to 310 HP while increasing its torque to 700 Nm. Fostia was able to complete this power upgrade for the vehicle using the engine management software from PP Performance.
The four-door coupe of the German luxury vehicle manufacturer was once the pet of numerous tuning companies around the world, which does not make it surprising that Fostia chose it for its next project. It was also the vehicle that started the new generation of four-door coupes around the world.
The total cost of the tuning package for the Mercedes-Benz CLS 350 CDI is around 16,000 Euros.