Peter Parcon
June 10, 2014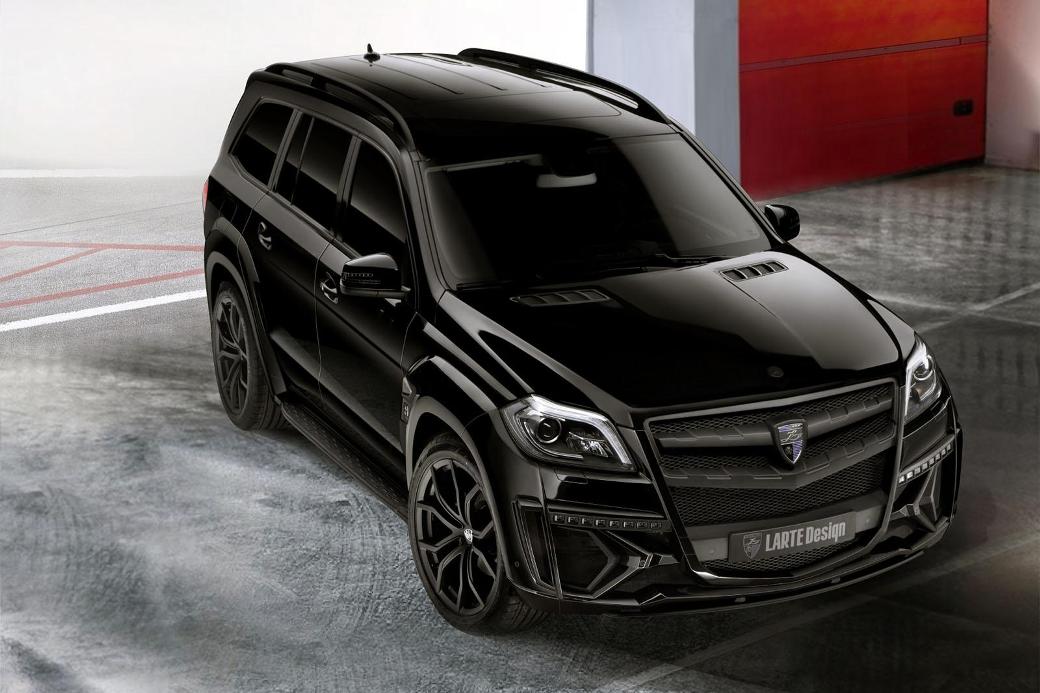 Larte Design unveiled the Mercedes-Benz GL Black Crystal, which featured a brand-new body kit, booming exhaust system and an eye-catching set of alloy wheels, according to a worldcarfans.com report. The latest project of the tuning specialist from Germany enhanced a stock GL and restyled it to produce a bold and aggressive-looking luxury SUV.
The enhancements provided for the SUV through its remarkable body kit gives it a unique appearance that is considerably different from the stock as well as other enhanced GLs.
A brand-new bumper that featured LED daytime running lights, spoiler, and air intakes was provided by Larte Design to the Mercedes-Benz GL Black Crystal. The LED lights served two purposes, safety and embellishment that elegantly lighted up the vehicle.
The luxury SUV was also given a unique grille, side skirts, fender extensions, and rear bumper that features a diffuser. The German tuning specialist also gave the SUV F1-inspired brake lights along with a four-tailpipe exhaust system made of stainless steel.
The "Crystal "moniker comes from the crystal-like adornments on the vehicle in addition to its distinctive design. It also features a pair of crystals, edges, prongs, carbon inserts, and several air inlets that enhanced its overall appearance. The tuned luxury SUV also comes with 22-inch alloy wheels featuring angular double spokes.
The engine of the Black Crystal was also enhanced by Larte Design. The SUV from the luxury vehicle manufacturer features a 3.0-liter V6 diesel engine offering 258 HP of power and 458 lb-ft of torque. The German tuning specialist upgraded the engine, which allows it to offer 290 HP of power and torque of 510 lb-ft.
The engine upgrade may be slight, but industry watchers are focusing on the exterior appearance of the Mercedes-Benz GL Black Crystal, which will allow it to stand out among its rivals in the market.