Peter Parcon
June 10, 2014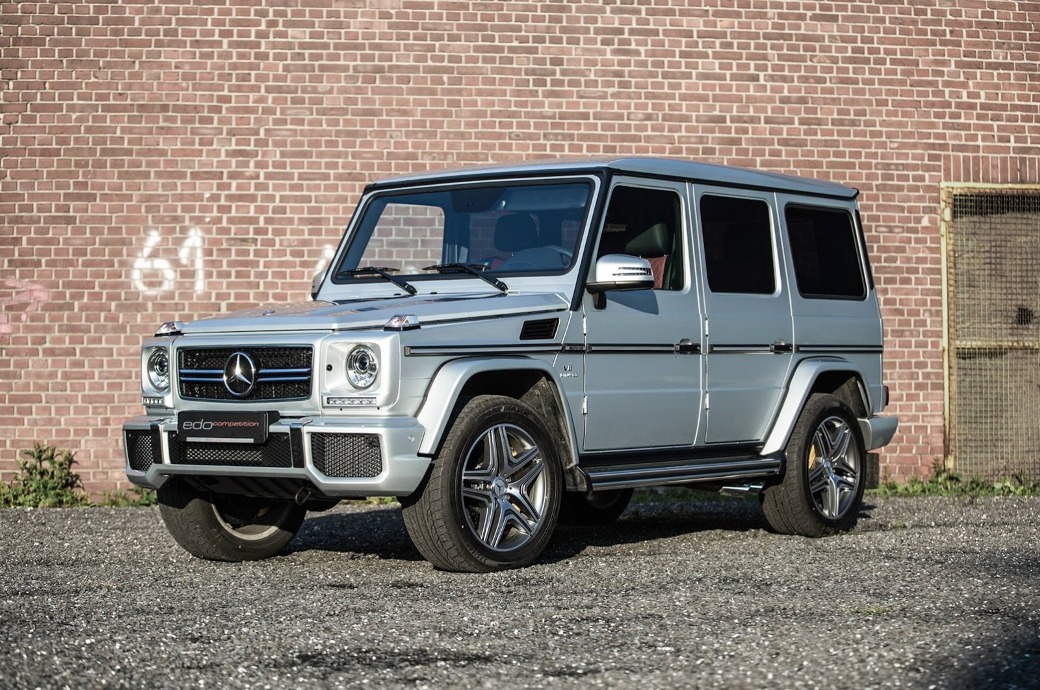 A Mercedes-Benz G63 AMG does not really need a power boost since the moment it drives out of the assembly line it already features a 5.5-liter twin-turbo V8 engine. The engine itself can produce 536 HP of power along with 560 lb-ft of torque, which is more than enough for the 2.5-ton truck to haul rather heavy loads.
However, it appears that Edo Competition does not think that the capabilities offered by the stock vehicle is enough as it gave the G63 AMG a power boost, according to a report from carscoops.com.
The performance package developed by the aftermarket specialist from Germany for the Mercedes-Benz G63 AMG provides a brand-new sports exhaust system featuring sports catalytic converters, valve control, and a top speed override. It also offers an optimized ECU, which combines with all the other features to increase the power and torque to 651 HP and 664 lb-ft, respectively.
The new exhaust system of the G63 AMG comes with 70-millimeter tailpipes that produce an ear-splitting 90-100 dB of sound. With this extra power that gives it more power than the G65, the G63 AMG is capable of accelerating from 0 to 100km/h within five seconds. Its top speed is at 250 km/h, which is faster than the top speed of an average vehicle.
With the added power, Edo Competition also provided a custom-made ceramic sports brake system for added stopping power for the tuned-up Mercedes-Benz G63 AMG. The ceramic brake system features a perforated and internally ventilated brake discs, 398 millimeters in front and 380 millimeters at the back. The luxury vehicle features brand-new sports brake pads and brake lines that allow the six-piston calipers to bite into the brake discs. This particular G63 AMG that was modified by Edo Competition features yellow-colored brake calipers.
In addition to the increase in its power output, Edo Competition also customized the interior of the G63 AMG giving it an edge over other similar vehicles in the market. Among the interior enhancements given to the Mercedes-Benz G63 AMG are brand-new steering wheels, seats, and carbon fiber, wood and leather trims.