Giancarlo Perlas
June 10, 2014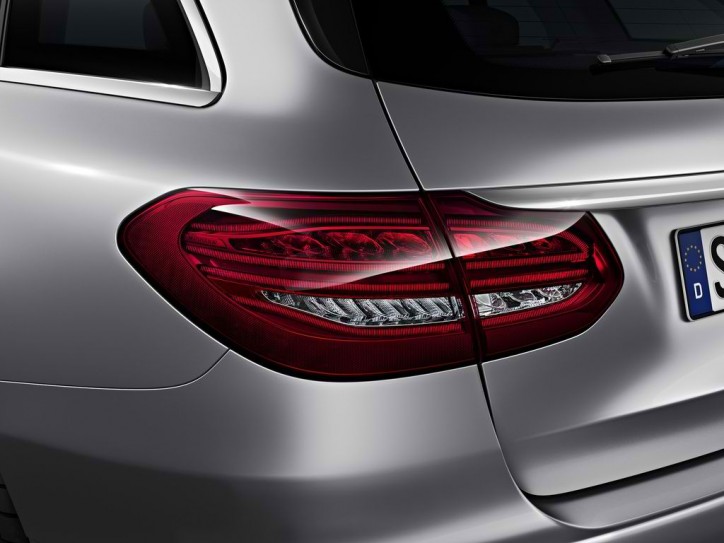 The new generation of Mercedes C-Class Estate has already been unveiled by its manufacturer through photos and a video weeks ago. From its amazing design, characterized by its fine lines and signature form of the C-Class, it can be said that the new vehicle of Mercedes-Benz is surely something to be looked forward to by consumers, especially those who are looking for more space in their luggage compartment.
According to MB Passion, there is something more to salivate about the new Mercedes C-Class Estate, and that is the different tail light systems of the auto. We already know that the vehicle comes with a series of halogen headlights with integrated LED daytime running lights and there is also the optional LED Intelligent Light System (ILS), which offers high-performance headlamps. So, this time, let's look at what's packed behind the Estate.
The series rear lamps of the Mercedes C-Class Estate are equipped with LED technology that adjusts itself depending on the ambient light present in its surroundings. The lights are held together by LED light conductor technology.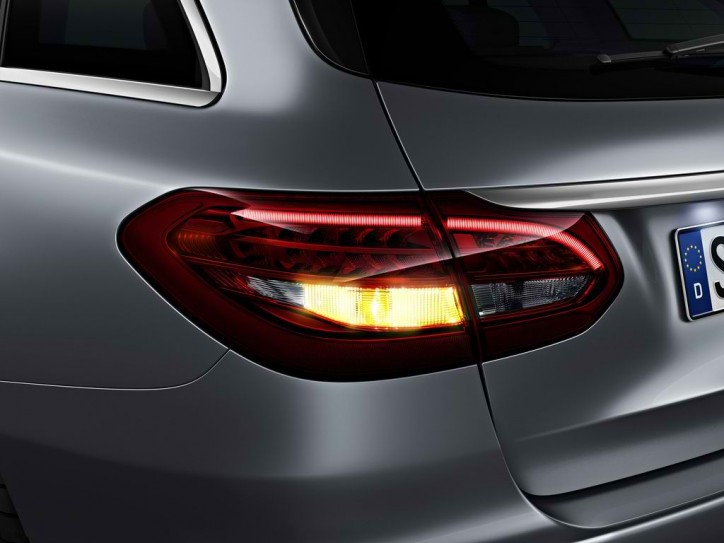 Then, for its LED brake light, the reflector is placed at the center to serve as a torch. The blinkers and reverse lights are surrounded by filament lamps. Next, the LED rear fog light plus the third brake light are located at the rear window inside the vehicle.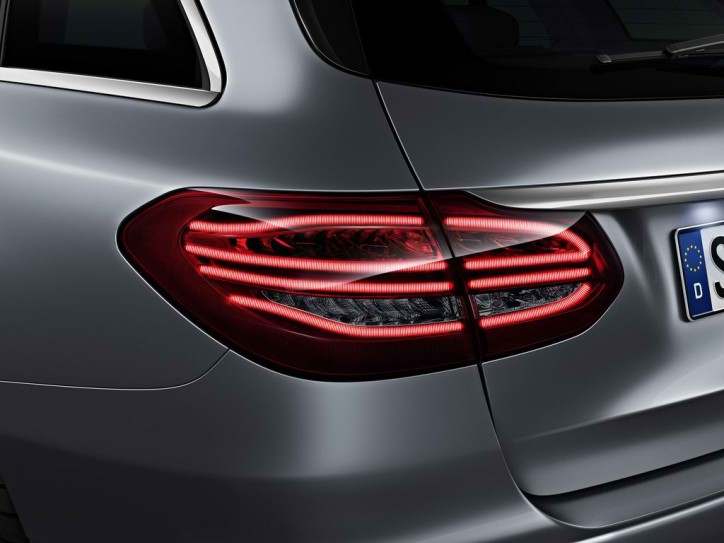 On the other hand, the optional ILS has two superimposed flares in LED light conductor technology. The brake lights on the add-on are individually placed between two torches. It should be added that the lower torch serves as a parking light while the rear fog light is below the white light strip.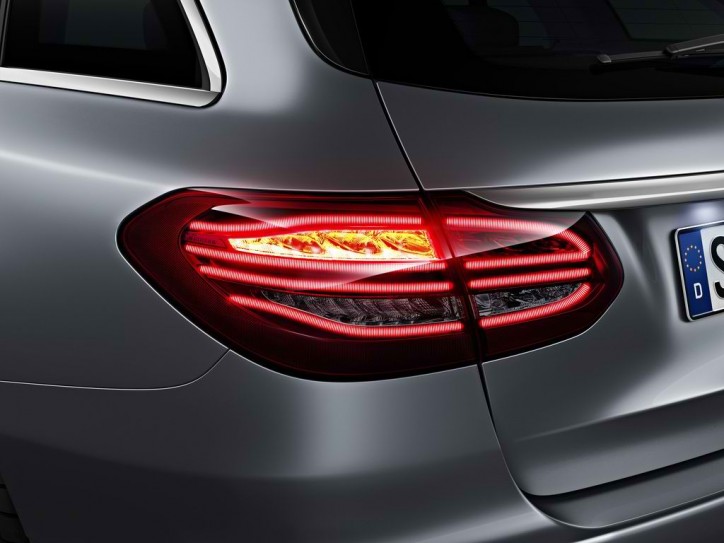 Lastly, the blinkers and reverse lights are found on the lower white band of light.
Check out the gallery below for an illustration of the various lighting systems available for the new Mercedes C-Class Estate: