Peter Parcon
May 4, 2014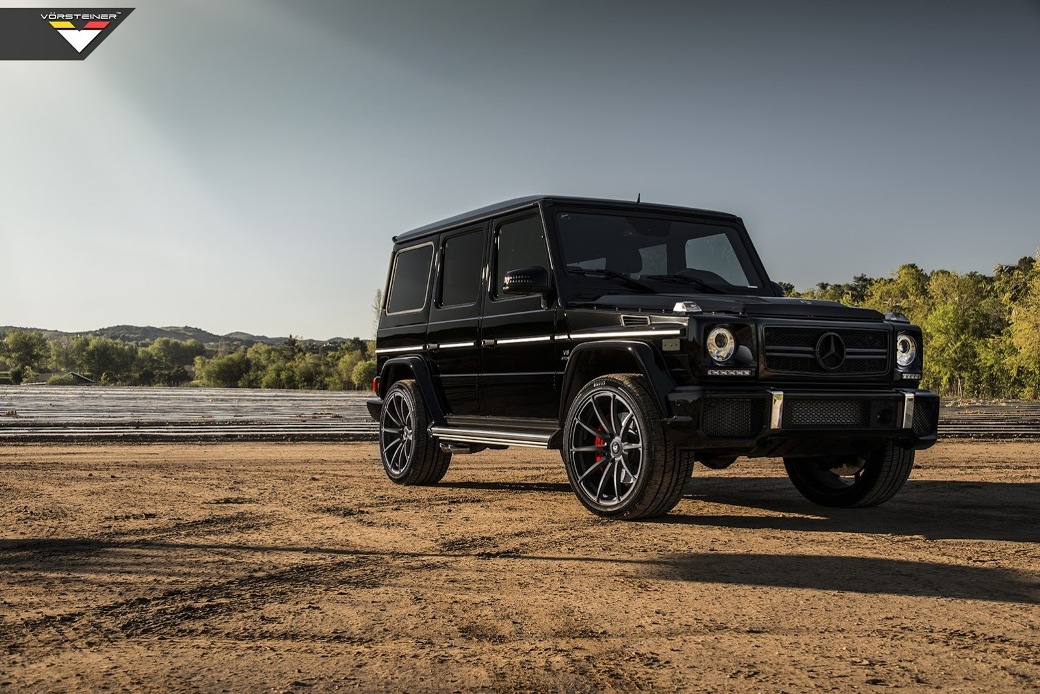 The Mercedes-Benz G63 AMG is considered a beast among Mercedes-Benz enthusiasts due to solid-looking design that gives it a rather imposing appearance on the road. These solid-looking features of the luxury vehicle were further enhanced by Vorsteiner, according to a recent report from gtspirit.com.
Among the upgrades made on the G63 AMG by the US-based tuning company were a brand-new set of 22-inch Sport Race Forged VSR-163 model rims featuring Pirelli Scorpion Zero wheels. The matte-brush-shadow finish of the wheels allows its red-colored brake calipers to stand out while complementing the overall exterior finish of the luxury vehicle.
The Mercedes-Benz G63 AMG will also be given a carbon-fiber spoiler in front and the back by Vorsteiner. The tuning company indicated that the new spoiler it provided to the luxury vehicle goes well together with the militaristic style of the G63. Although the boxy design of the G63 AMG limits the styling it can receive, it already appears impressive with the brand-new set of wheels provided by the American tuning company.
The luxury vehicle has retained the engine provided by AMG, which indicates it still features the 5.5-liter bi-turbo charged V8 engine offering a power output of 544HP along with a torque of 560lb-ft. The Mercedes-Benz G63 AMG also features the Speedshift Plus of AMG, which is a seven-speed automatic transmission system. The luxury vehicle can accelerate from 0 to 100 km/h within 5.3 seconds. It also has an electronically-limited top speed of 209 km/h.
For the moment, no performance upgrades were announced by Vorsteiner for the Mercedes-Benz G63 AMG since the tuning company is mainly focused on styling and is not too concerned about power and speed.