Peter Parcon
May 4, 2014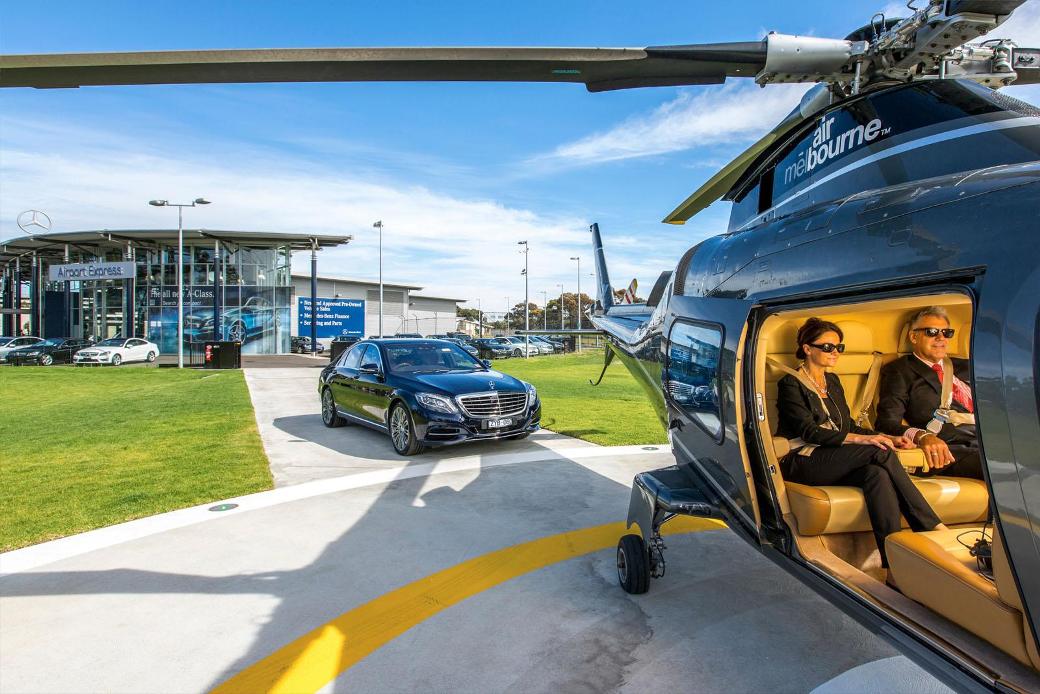 Mercedes-Benz owners in Australia can take advantage of a new Mercedes-Benz helicopter service provided by the luxury vehicle manufacturer is offering, according to a recent caradvice.com report.
The new helicopter service allows owners of the luxury vehicle to leave their vehicles at the Air Melbourne headquarters and take a four-minute helicopter ride into the Melbourne Airport. The service uses a twin-engine Agusta helicopter and clients are shuttled to the terminals on Mercedes-Benz transfer vehicles.
The increasing affordability of the luxury vehicle has allowed more Australian consumers to purchase a Mercedes-Benz vehicle. Due to this, the Germany-based company is bringing its sales leadership role into a new level by cutting down travel time to the Melbourne Airport with its Mercedes-Benz helicopter service.
Mercedes-Benz owners can avoid the traffic on the central business district (CBD) whenever they have a flight to catch. The same service can also be used by clients to get into the CBD from the airport.
The helicopter service is operated by Air Melbourne uses the only helipad that has direct clearance at the Melbourne Airport. One the other hand, the helipad at the CBD is located along the Yarra River at the South Wharf. The helicopter service is available from sunrise to sunset and has a one-way price tag of $274 for each passenger. This means a round-trip will cost $548.
Traffic going into and out of the airport is around one hour for both directions. This may make the new helicopter service a time-efficient way of going in and out of the CBD and into the Melbourne Airport.
For the moment, the helicopter service is only available for the Melbourne Airport, but plans are in place to expand the service for two flights for both the morning and afternoon between the Melbourne Airport and the Moorabbin Airport. The Mercedes-Benz helicopter service may also be offered for flights at the Lilydale Airport in the near future.