Peter Parcon
May 28, 2014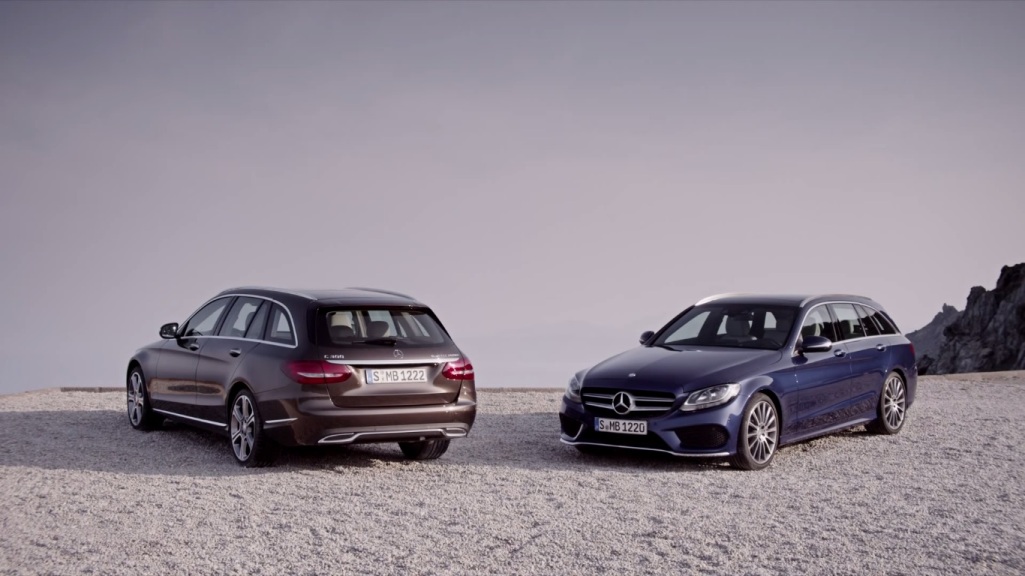 The upcoming Mercedes-Benz C-Class Estate was revealed recently by the luxury vehicle manufacturer, according to a worldcarfans.com report.
It can be recalled that a number of images emerged on the internet recently. Following these leaks, Mercedes-Benz finally unveiled the vehicle that set to become available in the market by fall.
The vehicle is 4.702 meters long, which is 96 millimeters longer than the previous model of the vehicle. Its wheelbase is also 80 millimeters longer at 2.84 meters. The front part of the vehicle is similar to the sedan even as the luxury vehicle manufacturer revealed that the rear part will be different from its predecessor.
The back features wide taillights and a spoiler on its roof, similar to the E-Class. The legroom at the rear was also increased by 45 millimeters. The elbow, shoulder and head room was also boosted due to the increase in the width of the vehicle. The capacity of the trunk was increased to 490 liters when the seats are up. This capacity can go up to 1510 liters if the rear seats of the upcoming Mercedes-Benz C-Class Estate are folded down.
An optional Easy Pack feature can also be added into the C-Class wagon for an extra cost. It will offer Hands-Free Access or assisted tailgate opening that allows the trunk to be opened or closed by moving a foot under the bumper at the back.
The upcoming Mercedes-Benz C-Class Estate is lighter by 143 pounds or 65 kilograms even though it became bigger. Buyers can also opt to get the Airmatic air suspension featuring a self-leveling function.
Buyers of the vehicle have a number of engine options for the luxury wagon. These options include the 4MATIC all-wheel drive and the rear-wheel drive arrangement. Aside from gasoline and diesel engines, two hybrid models will also be offered by the company.
The Mercedes-Benz C-Class Estate is expected to enter the market by September of this year.