Giancarlo Perlas
May 28, 2014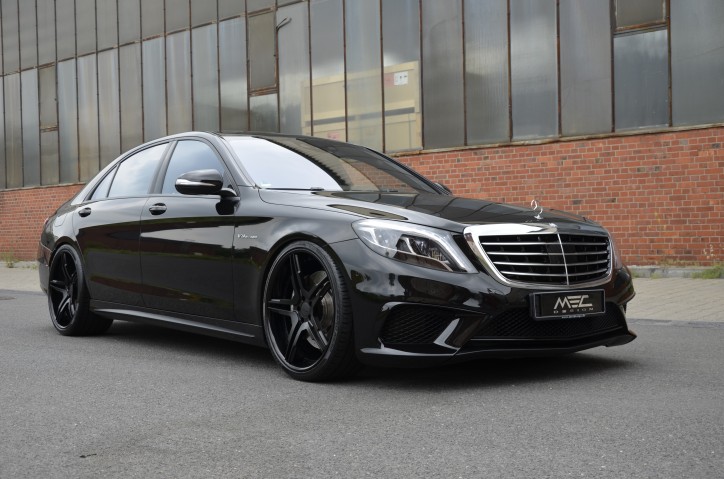 MEC Design, one of Europe's renowned tuning companies for Mercedes-Benz vehicles, recently released its new package for the W222 or the S-Class platform.
Wheels are All in Black
The Mercedes S63 AMG was fitted with MEC's signature CCd5 wheels from the meCCon Series complete with 9,5Jx22 + 11Jx22 with 265 and 315 tyres. All the chrome parts were in matt black, including the inner and outer lip of the wheels, the wheel center, bolts and their five twin-spoke design. The only exemptions were the braking plates, which came in their standard titanium-colored designs. The package also offers an optional lowering and other combination of finishes for customers with varying preferences.
Overall, the wheel and tyre modifications smoothly complement a black-finish Mercedes S63 AMG, which is an ideal color for people who want to have an air of mystery in their cars. On the other hand, it can go well with a white-finish Mercedes S63 AMG too, in order to provide it a contrasting aura.
Photos of the New Mercedes S63 AMG Wheel Package by MEC
Here are the photos emailed to us recently by MEC that contain a black-finish Mercedes S63 AMG fitted with its signature wheels and tyres:
How to Order
The price of the new package offered my MEC to Mercedes-Benz S63 AMG owners can be found in the official website of the company. Those who are looking to fit their S-Class with the all-black wheels of MEC plus other options can place their orders as well through the said website.