Giancarlo Perlas
May 28, 2014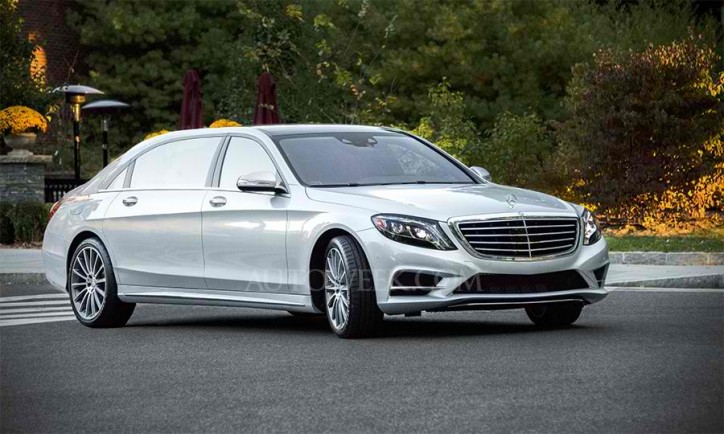 Maybach, the ultra-luxury car brand under Daimler is preparing to make its comeback. However, it seems like it will no longer be a standalone brand. Instead, it will be integrated with the Mercedes S-Class lineup.
The new Maybach will represent the upcoming long wheelbase models of the flagship car of Mercedes-Benz. According to WFC, the vehicle's wheelbase will measure around 3665mm, and its overall length is estimated to be 5600mm.
The new car carrying the Maybach marque is rumored to make its debut in November at the Guangzhou Motor Show in China. Earlier sources also speculate that it will be exhibited during the same month in the Los Angeles Auto Show.
Reports say that the S600 version will likely have a 6.0-liter biturbo V12 engine with an output of 390kW and 830Nm of torque.
November is still a long way. But, spy videos of the long wheelbase S-Class cars speculated to be carrying the Maybach logo have already been circulating online.
Below is a spy video of what appears to be the Mercedes S-Class Maybach variant released by SuperCarsAllDay in its YouTube channel:
Then, just recently, Gijs of Touriclips tipped us off about a couple of Mercedes S-Class cars cruising around the endurance track of Nurburgring. Based on the layout of the car in the video, it is likely the S500 model.
At the end of the video, a blue vehicle, which appears to be the S600 variant was caught on tape too. Looking closer at the blue car, it seems to be hiding an oval logo, which may be the new badge of Maybach.
Here's the video provided to us by Touriclips: