Peter Parcon
May 11, 2014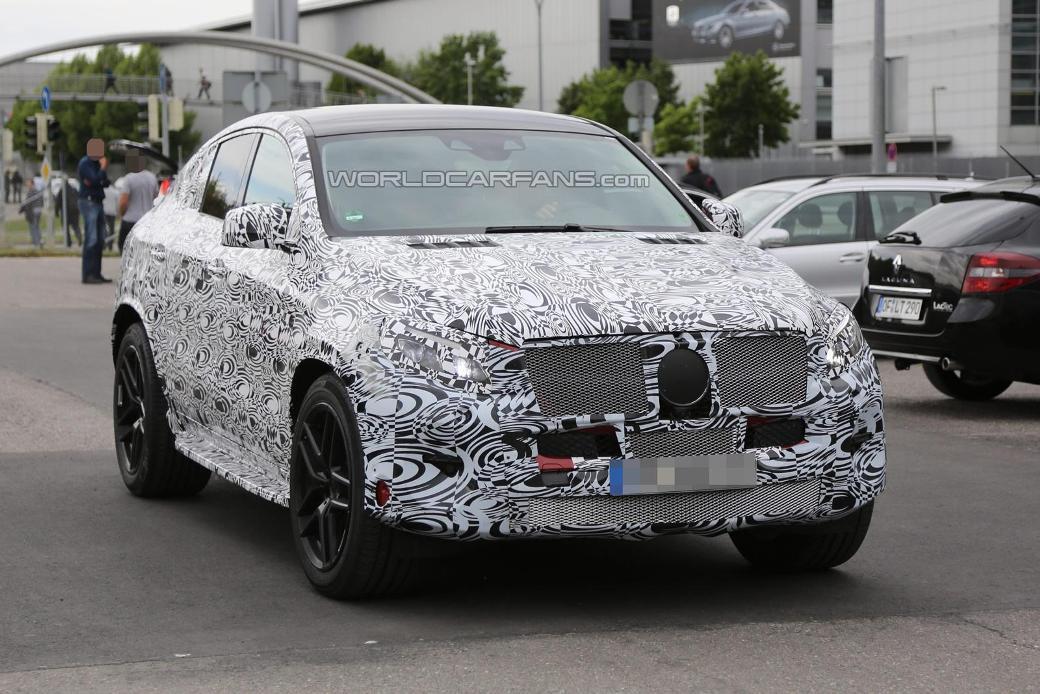 The Mercedes-Benz MLC was spotted again recently being tested while under camouflage, according to a recent report from wordcarfans.com. The images of the upcoming vehicle from Mercedes-Benz also showed a view of its interior cabin.
The vehicle on the pictures has some similarities to the Concept Coupe SUV that was unveiled during the Beijing Motor Show. During the event last month, Mercedes-Benz announced that it will manufacture a vehicle that will compete with the BMW X6. The images also give indications that the development of the Concept Coupe SUV may be nearing its final stages, which means it may be officially unveiled by the Germany-based luxury vehicle manufacturer before the end of the year or at the start of next year at the NAIAS in Detroit.
Even though the Mercedes-Benz MLC is camouflaged, it still shows its body shaped like the X6. It also featured a redesigned front and rear bumpers, bigger wing mirrors and large-sized vents and side skirts. The pictures also indicate that the upcoming luxury vehicle will have a slightly-modified set of headlights and taillights.
Although the interior cabin of the vehicle was seen in one picture, it did not give any indications that it will feature anything new.
The upcoming vehicle is expected to feature the same platform used on the M-Class and will be available in a number of different engines. It is expected to feature diesel and gas V6 engines along with a fuel-efficient hybrid model. Mercedes-Benz is also expected to offer AMG models of the vehicle. These models include the MLC 63 featuring a V8 engine and the MLC 65 featuring a V12 engine. However, these AMG models may not be offered on the day the vehicle will be officially unveiled by the German luxury vehicle manufacturer.
The Mercedes-Benz MLC will be the latest SUV model that the company will offer into the market, which may see the release of a GLA Coupe model.