Peter Parcon
May 11, 2014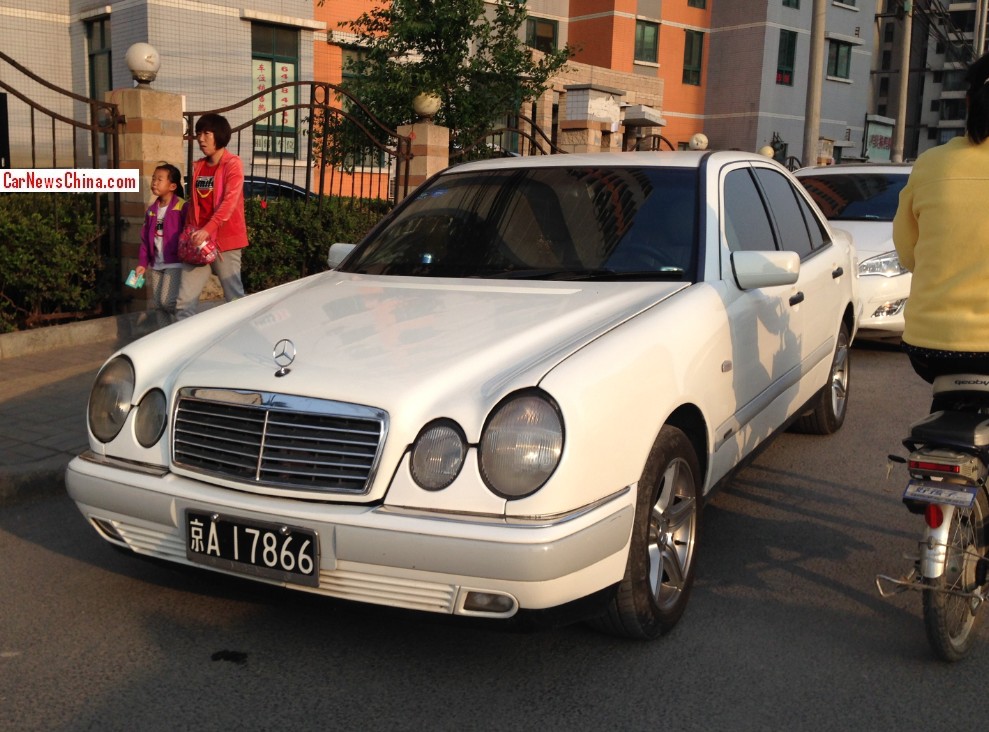 Even though it was not officially exported to China, a W210 Mercedes-Benz E320 was seen recently in Beijing, according to carnewschina.com. The luxury vehicle was seen near the Fourth Ring Road in the eastern part of Beijing.
The images showed the remarkable vehicle in white paint and black tint. It also featured five-spoke AMG alloy wheels. Mercedes-Benz produced the W210 from 1995 to 2002. It also went through enhancements in 2000. The vehicle spotted in China was the model that did not go through the enhancement. Since the vehicle was not officially exported into China, it remains uncertain how the vehicle made its way into the streets of Beijing.
The alloy wheels featuring the AMG logo on its spoke were designed with a late 1990s look. Although the tires of the vehicle appeared worn out, the vehicle itself was in fantastic condition. It also gave indications that it was driven every day. It is difficult to maintain vehicles from the German luxury vehicle manufacturer since it is difficult to obtain original parts and expert services are also hard to find. Since the white-colored W210 Mercedes-Benz E320 is in ideal condition, the owner may be a fan of the luxury vehicle brand.
The black door handles serve as a point of contrast with the white paint of the W210 Mercedes-Benz E320 as it flows into the black-tinted windows. The black-colored door handles were added at a later time into the vehicle. The luxury vehicle features a 3.2-L six-in-line engine offering 220HP of power and torque of 315Nm. This allows the vehicle to accelerate from 0 to 100 km/h within 7.8 seconds and attain a top speed of 220 km/h.
The recently-spotted W210 is the second one to be seen in China, which is a rather rare sight in the country. The first W210 Mercedes-Benz E320 seen in China was spotted along a beach in Weihai.