Peter Parcon
April 27, 2014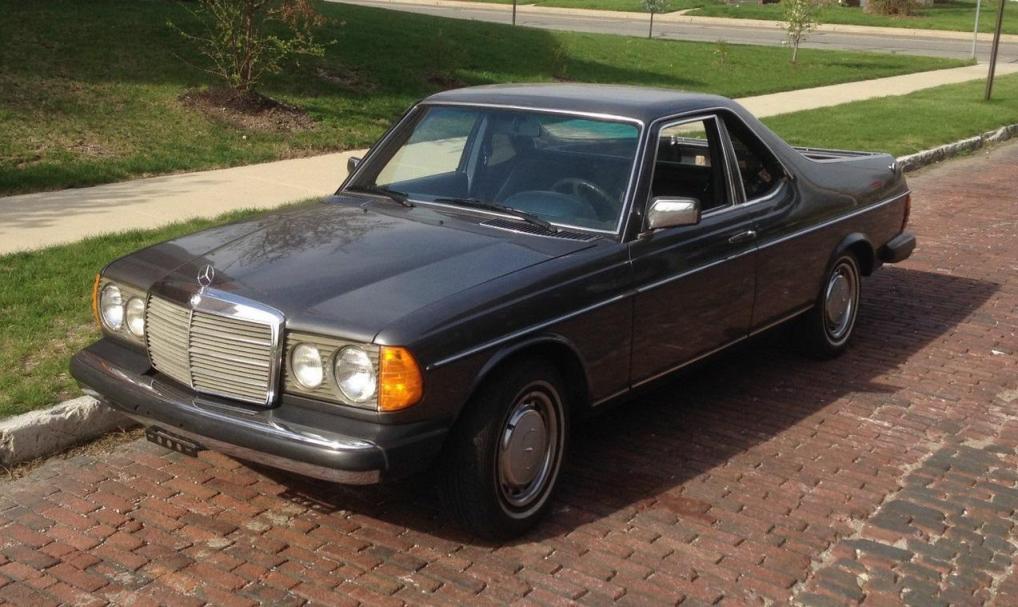 A report from worldofcarfans.com revealed that a 1979 Mercedes-Benz 300 TD that underwent an El Camino conversion was spotted posted on eBay. A 1979 non-turbo 300 TB was used as the base unit for the vehicle that went through the Ranchero/El Camino conversion in the 1980s and featured a functional tailgate.
The description of the seller indicated that personnel from a number of dealerships of the luxury vehicle manufacturer tricked by the conversion. The sales advertisement on eBay also included a number of images of the vehicle, which can be considered as an impressive work of art.
The Mercedes-Benz W123 series, predecessor of the E-Class, was introduced by Mercedes-Benz in 70s. The vehicle is virtually indestructible. The vehicle was converted into a pickup truck by Bill's Auto and Body in the 1980s. Fans of the luxury vehicle manufacturer consider the outcome as the trendiest vehicle produced by Mercedes-Benz.
The 1979 Mercedes-Benz 300 TD was done so well that some non-car enthusiast may think the vehicle has not undergone any modifications after it left the assembly line. The vehicle was made trendier when people who had extensive knowledge on different did not criticize the vehicle and even indicated that the modified vehicle was well-designed and stylish.
Recaro seats were added into the vehicle that made the interior look impressive. Blue velour was added into the seats that complemented the theme of the cabin. The vehicle owner indicated that everything inside the vehicle were in proper working condition, including its stock radio even as a new battery was installed on the vehicle.
Five days before the end of the listing of the luxury vehicle saw bids reaching around $8.300 from the forty bids placed on the vehicle. However, with the increasing interest on the 1979 Mercedes-Benz 300 TD, the bids are expected to go higher prior to the end of the listing on eBay.