Giancarlo Perlas
April 7, 2014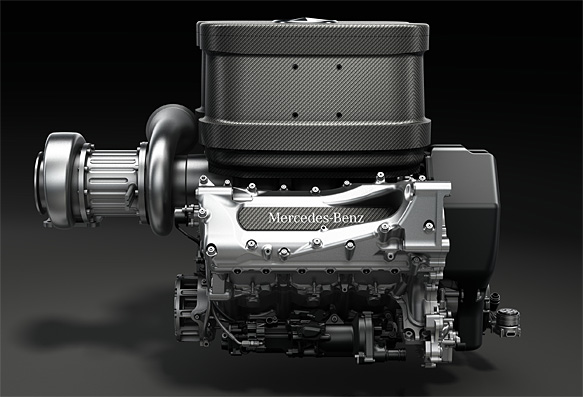 Since the new engine regulations came into play, the F1 team of Mercedes AMG Petronas has been on a roll. So far, it has dominated the first three races of the 2014 Formula One season.
Notably, Nico Rosberg dominated the Australian Grand Prix at the kickoff race of the season, and the rest were one-two victories for Mercedes wherein Lewis Hamilton came in first followed by Rosberg.
Aside from the skillful drivers of the team and the masterful design of its car, its renewed vigor in F1 can be attributed to the W05 engine.
The introduction of new rules in F1 forced teams to do a major reengineering of their cars and engines. So far, this has proven to be particularly troubling for other teams lately that are running engines from manufacturers other than Mercedes. Ferrari and Red Bull were the teams which have been vocal about their displeasure in the new rules in F1. However, the arguments raised by the two seem to be pointless at this time due to the fact that Mercedes was able to overcome the limitations posed by the F1 board.
According to a report from Sky News, Mercedes was able to succeed where every other engine manufacturer in F1 has failed by redesigning its engine package. In the report of Sky F1 analyst Mark Hughes, he revealed that Mercedes was able to maximize the potentials and ensure the reliability of its new engine by packaging its turbine and air compressor at either end of the W05 engine. The two were only linked by the vee of the engine, he said.
The layout of the W05 engine aims to maximize the performance of the car by easing its turbo lag by separating the pipes that go to the compressor from the ones that handle the turbine. In addition, the handling and center of gravity of the car were improved by the positioning its gearbox forward.
The innovative engine layout of Mercedes is no secret to other teams. However, its competitors are powerless to do something about it or copy the technology this season because their engines for 2014 were already in a lock-down after registering their engine design with the FIA last February 28.