Giancarlo Perlas
March 3, 2014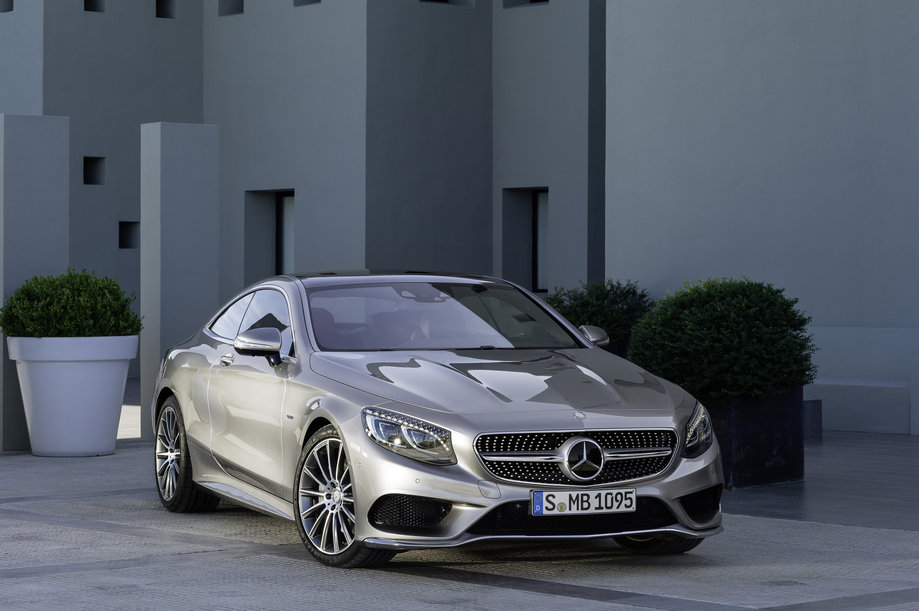 There are definitely many things lined up in the upcoming 2014 Geneva Auto Show, but we will only concentrate on all things related to Mercedes-Benz. This article will sum up what we can expect from the three-pointed star brand when it hits the exhibit hall of the event.
2015 Mercedes S-Class Coupe
The S-Class represents everything that makes the Mercedes-Benz brand great. This is the reason why the upcoming 2015 Mercedes S-Class Coupe has been receiving quite a buzz since it was leaked online.
What we know so far is that the car which will serve as the main attraction of Mercedes during the said event is the S550 variant of the S-Class Coupe. Based on the press release of Mercedes last month, the S550 will have a biturbo 4.7-liter V8 engine with an output of 449 hp and 516 lb-ft of torque. Its power will be distributed through its seven-speed automatic transmission via the 4MATIC all-wheel drive system.
The new S-Class will also come with the Active Curve Tilting feature together with the Active Body Control to enhance the driving experience of its users.
800 iBusiness
The Brabus 800 iBusiness is based from the platform of the Mercedes G65 AMG. As previously reported, its producer will take advantage of the big event in Geneva for its launching. The luxury SUV offers the Widestar wide body version of Brabus and it comes with huge set of 23-inch wheels designed exclusively for the vehicle.
The strong appearance of the vehicle will be matched with a 6.0-liter V12 engine which increases it power up to 800 hp and provide an electronically-limited torque of 811 lb-ft.
iOS Car System and Google's Projected Mode
Giant tech firms, particularly Apple and Google, are racing to showcase their car-based system platforms. Known tech sites have been hyping the launching of the iOS platform for cars which will be conducted at the Geneva event. Then, Daimler has accidentally spilled information about its Projected Mode of Google as well in one of its job postings.
There is definitely a big chance that more information about these matters will come to light in the auto show.
Mercedes-Benz SL Avalange GT-R
Among the confirmed car tuners who will showcase a Mercedes car is Piecha Design. From what we heard from GTSpirit, the car tuner will reveal its redesign of the Mercedes SL Avalange GT-R.
What we have only though are the leaked pictures of the body work of the Mercedes SL Avalange GT-R. Currently, information about its technical or performance specifications haven't reached us yet. But in a few days, we will hopefully uncover  the car's hidden potentials beneath its armor.