Peter Parcon
March 9, 2014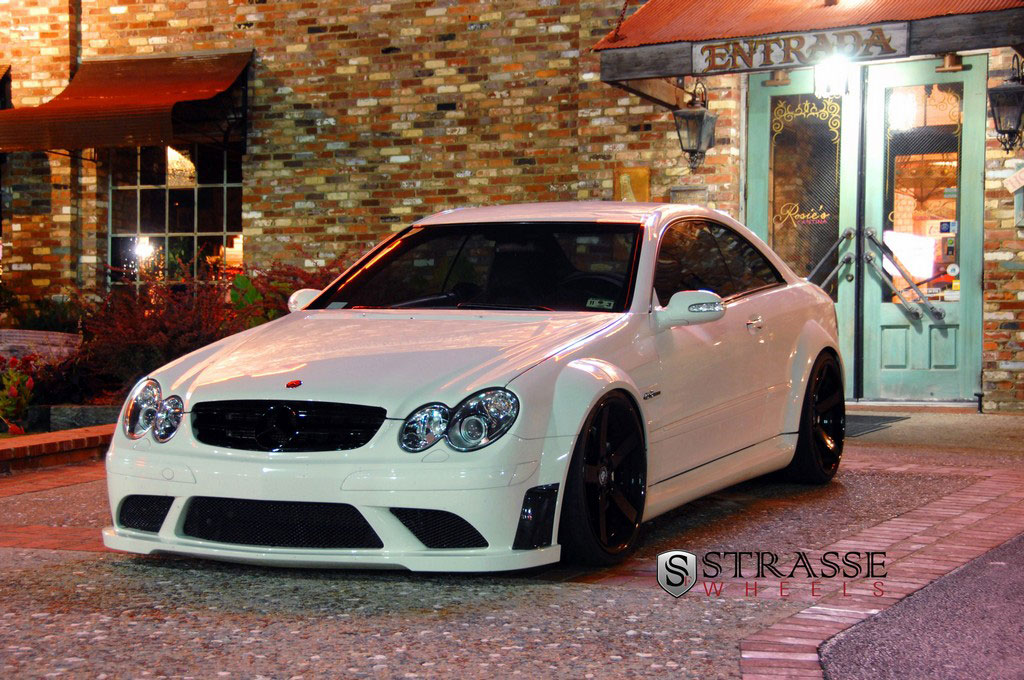 A Mercedes-Benz CLK63 AMG Black Series was given a number of engine modifications that increased the power of the 6.2-liter V8 engine from its standard output of 500HP to 605HP, according to a recent gtspirit.com report.
The AMG models of Mercedes-Benz are aimed to be appealing to buyers who want more than the average model of automobiles offered by the luxury car manufacturer. Customers who want more than what standard AMG models are offering may find the Black Series appealing to their tastes.
However, it appears the owner of a Mercedes-Benz CLK63 AMG Black Series wanted more than what was offered by the luxury car manufacturer. The engine of the exclusive vehicle model was given numerous modifications including an x-pipe exhaust, long tube performance headers, retuned ECU, Power Pulley supercharger system, and carbon filter air box.
In addition to the modifications on the engine, the brake system of the vehicle was also given an upgrade to complement its performance upgrade. A KW Clubsport suspension system was also added into the exclusive luxury vehicle.
However, the most prominent modification given to the vehicle was the T5 Deep Concave wheels from Strasse that featured Nitto rubber. The front and rear glossy black wheels of the vehicle have a measurement of twenty inches, which increase the aggressive appearance of the Black Series.
The customized wheels and upgraded performance, this model can be considered as the best and fastest Mercedes-Benz CLK63 AMG Black Series running the streets these days.