Peter Parcon
March 23, 2014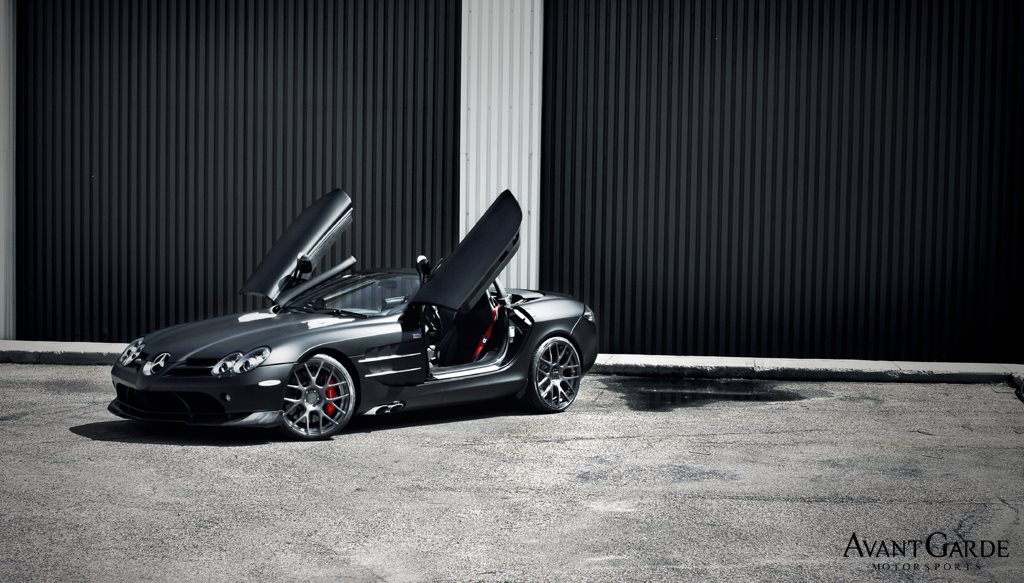 The impressive appearance of the Mercedes-Benz McLaren SLR 722 S is only equaled by its supercharged 5.5-liter V8 engine. The 650HP power output of its engine only adds to its appeal to a good number of supercar enthusiasts all over the world. However, Garage Works decided to enhance this front-engine, rear-wheel drive supercar, according to a report from gtspirit.com.
The Edmonton, Alberta, Canada-based company enhanced this already extraordinary roadster. The black SLR 722 S is a unique piece of machinery since only one hundred fifty units currently exist in the world. The interior of the vehicle features alcantara suede and leather seating, which is an ideal choice for this manufacturing marvel. However, the exterior of the vehicle is something that anyone can rave about.
The imposing appearance of the vehicle is well-portrayed by the custom matte black vinyl wrapping, providing the vehicle a mysterious essence. Customized one-piece ADV 1 forged wheels were fitted by Garage Works into the Mercedes-Benz McLaren SLR 722 S to complement its dark-colored wrapping. European style white-colored reflectors were added to complete the overall appearance of the vehicle.
The vehicle was acquired by Avante Garde Motorsports, which only had 650 kilometers on its odometer, which is quite rare for this type of vehicle. However, it seems that the Mercedes-Benz McLaren SLR 722 S was already sold, which means it may soon find its way on the streets of Edmonton, giving residents a good look at this uniquely impressive roadster in the near future.