Giancarlo Perlas
March 31, 2014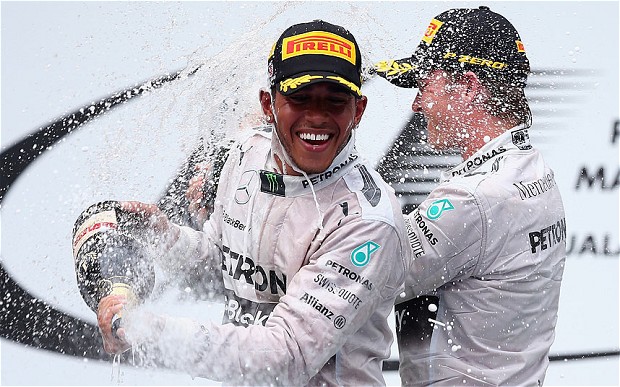 Mercedes AMG Petronas has been showing its dominance in the Formula One circuit from the pre-season tests right up to the actual races. So, far the team has been victorious in the first two races of the season. Not only that, it has displayed its superiority in an impressive fashion.
In the Australian Grand Prix, Mercedes gained the upper hand over its competitors by logging a 25-second advantage when Nico Rosberg crossed the finish line (which turned out to be 26 seconds when Red Bull's Daniel Ricciardo was disqualified). It should be noted that if it weren't for the car problems experienced by Lewis Hamilton during the event, he would have performed well in the race too.
Then, in Malaysia, the two Mercedes drivers amazed everyone by scoring its first one-two finish since 1955. Hamilton came in first followed closely by Rosberg.
Christian Horner, the principal of Red Bull, forecasted that Mercedes will possibly repeat its performance in Bahrain. He admitted that they definitely have a lot of catching up to do.
Horner pointed out that the advantage of Mercedes is in a straight line. So, it won't come as a surprise if the team will come out triumphant once more.
Red Bull's principal is still hopeful though that they will be able to sort out their engine issues before the race comes to increase their chances of winning, but he said that a solution does not come overnight.
Despite the strong showing of Mercedes it should be reminded that Red Bull is still trailing behind them, which is a solid indication that they are still a force to be reckoned with. Notably, Ricciardo was second to finish in the Australian GP before he was taken out of the rankings, and the reigning champion Sebastian Vettel was third during the skirmish in the Malaysian GP.
Hopefully, Mercedes will maintain its pace and it does not encounter reliability issues or penalties that will derail them from their road to the championships.