Giancarlo Perlas
March 4, 2014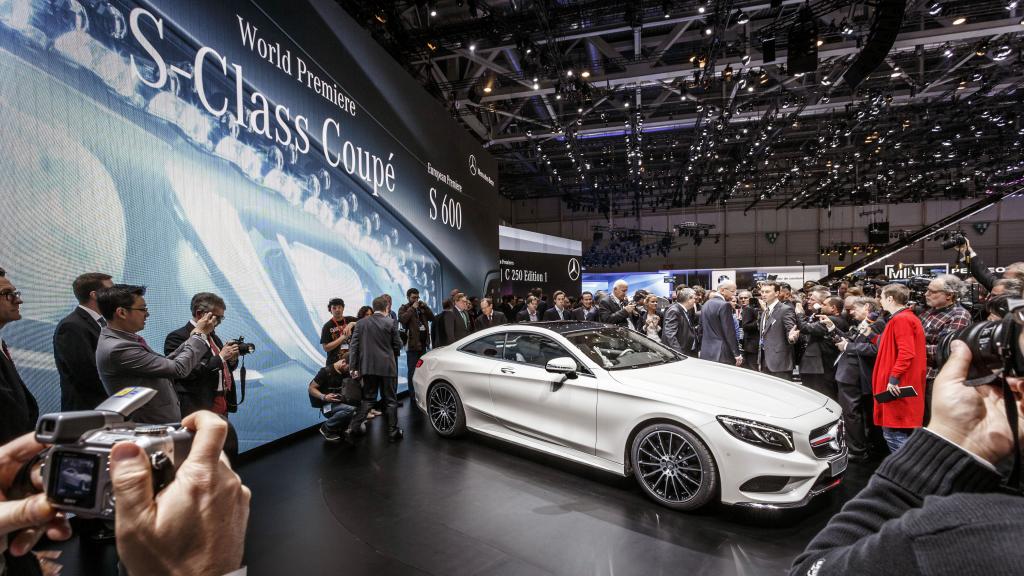 The 2015 Mercedes S-Class Coupe is the most awaited addition to the Mercedes-Benz brand this year. So, when it came out in the early moments of the 2014 Geneva Motor Show, it instantly became a hit and all eyes were glued into it.
In addition to the Mercedes 2015 S-Class Coupe, other products and services were highlighted during the 2014 Geneva Motor Show. Among them are:
2015 Mercedes C-Class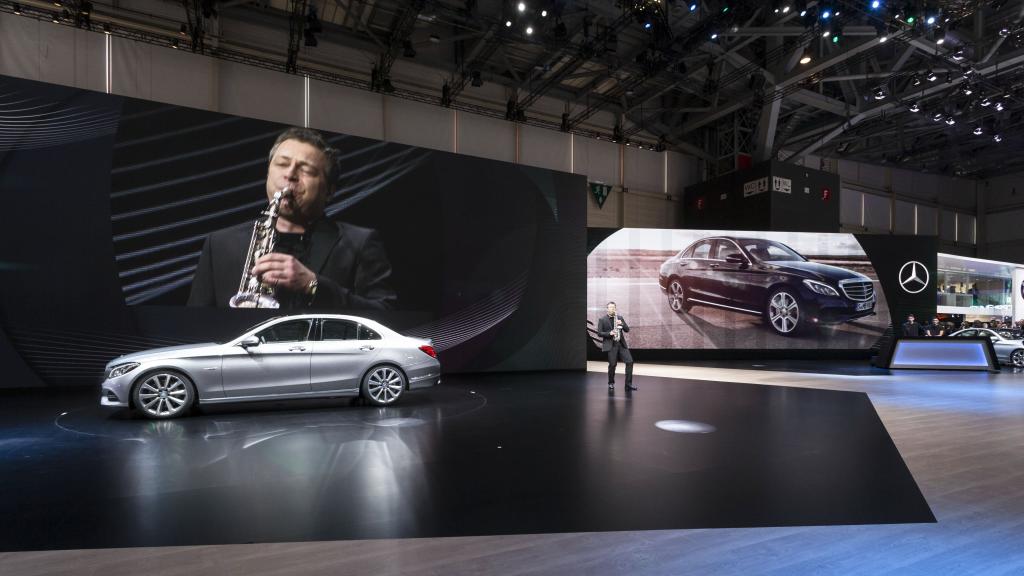 The 2015 Mercedes C-Class already made it in the US. It was launched during the 2014 Detroit Motor Show. But the event in Geneva marks the entry of the new C-Class to the European market.
Mercedes Me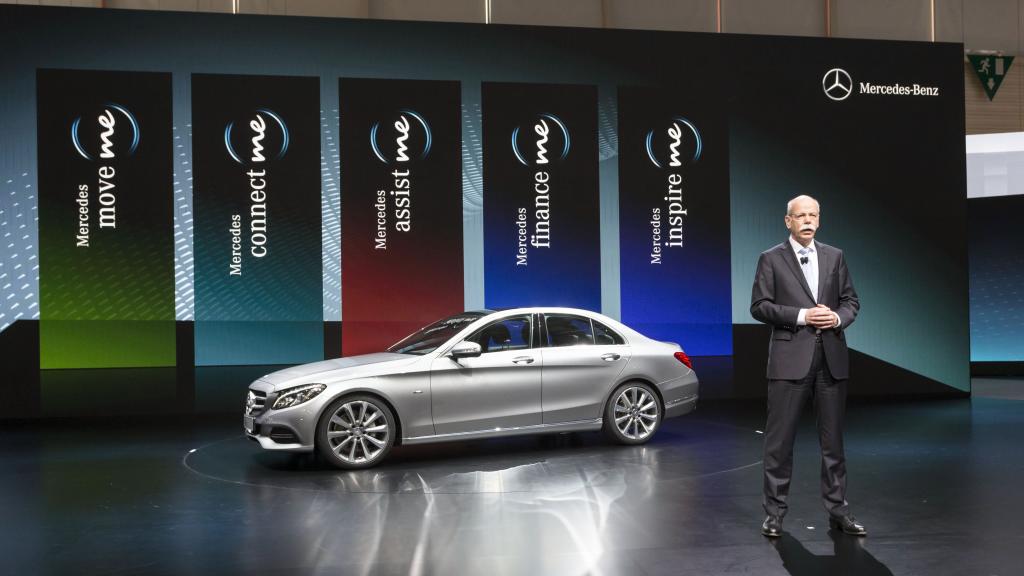 The Mercedes Me is a new service brand of Mercedes-Benz which covers all aspects of Mercedes vehicle ownership, plus financing and mobility solutions to potential customers of the brand.
CarPlay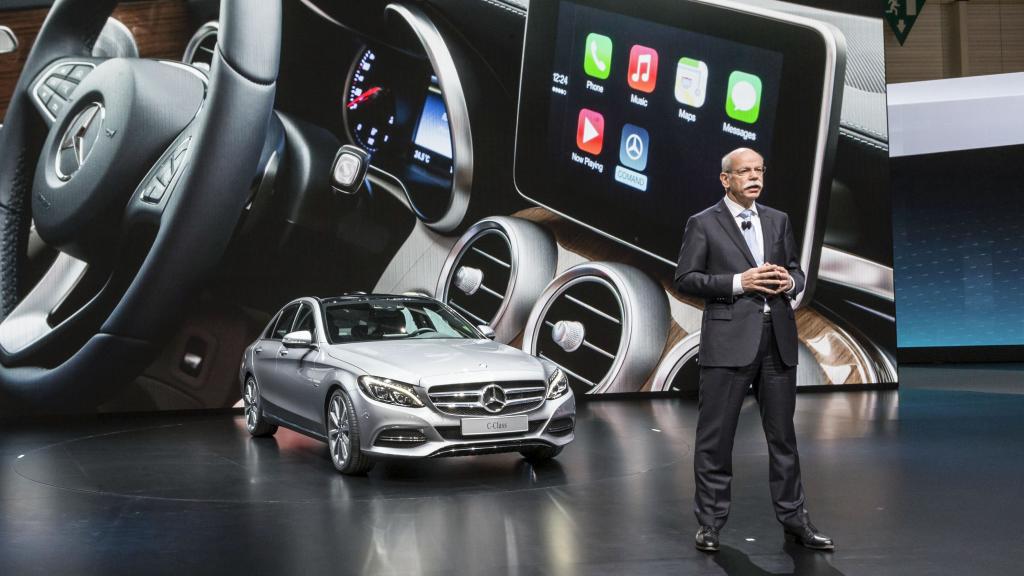 CarPlay, originally known as iOS in Car, was highlighted by none other than the Daimler CEO Dr. Dieter Zetsche. CarPlay is designed to go with the infotainment system of Mercedes cars. It will enable hands-free text messaging, phone calls, music play and access to Siri. The technology from Apple also promises to enhance the navigational features of Mercedes cars.
Mercedes V-Class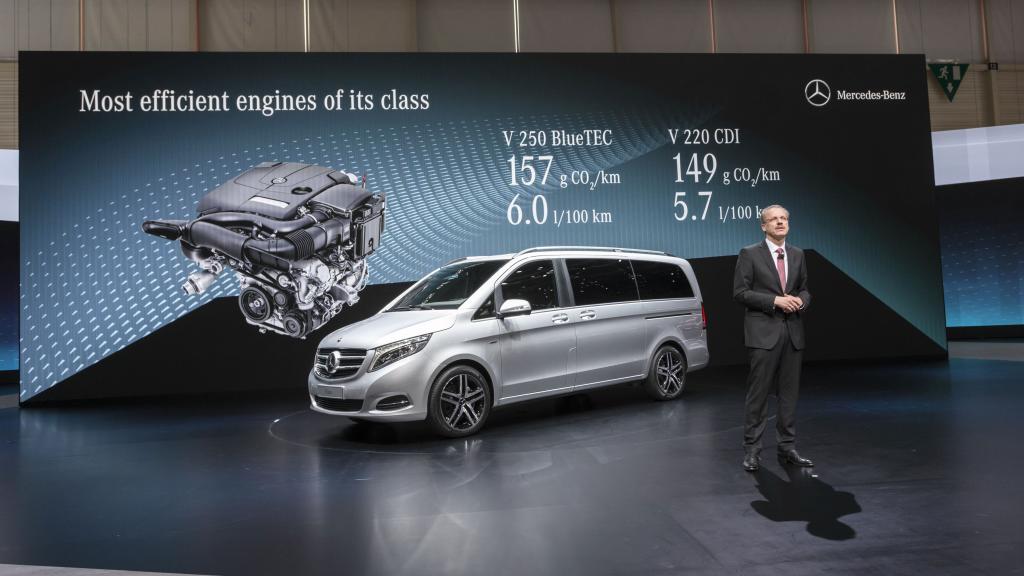 The luxurious Mercedes V-Class is Mercedes' new entry to the multi-purpose vehicle (MPV) segment.
Mercedes S65 AMG and S600 AMG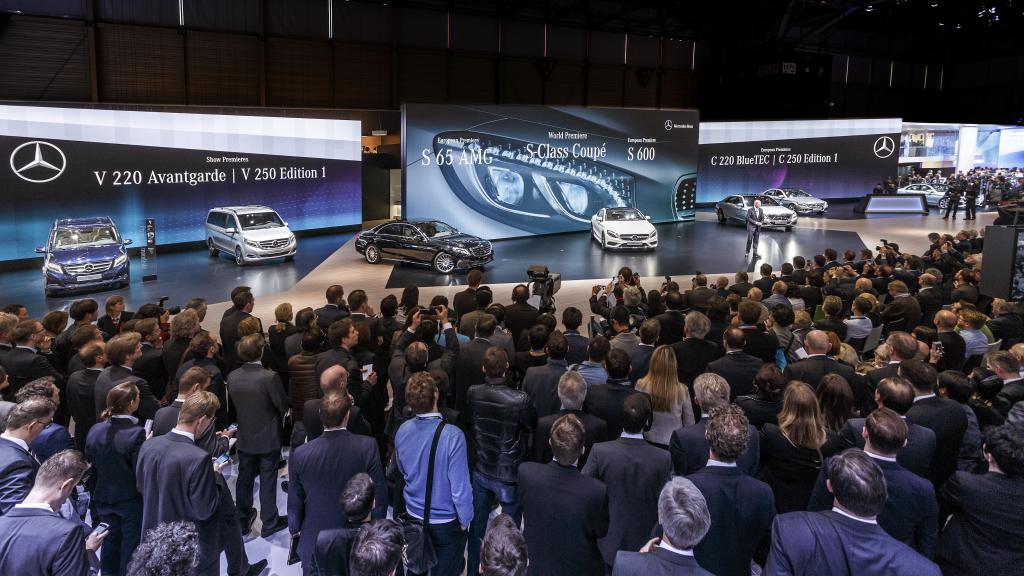 Among the others which were showcased in the event were the S65 AMG and S600 AMG which were already launched at the North American International Auto Show (NAIAS 2014).
Photos of Mercedes at the 2014 Geneva Motor Show
Check out more photos of the event during the presentation of Mercedes below:
Photo Source: Daimler AG