Giancarlo Perlas
January 26, 2014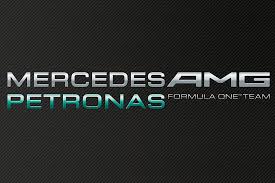 The Formula 1 team of Mercedes-Benz announced last Friday that it just completed the initial testing of its new car, the W05.
Based on the team's statement with the press, the Mercedes W05 ran for about two hours during the afternoon of Friday at Silverstone. Before stopping as dusk came in, the car recorded a mileage of 40 kilometers.
Nico Rosberg was the one who drove the Mercedes W05 during its initial run.
Mercedes W05 Sound Clip
No pictures or videos of the Mercedes W05 were released up to this point as the team is reserving the official unveiling of the car on the winter testing at Jerez on Tuesday (January 28). However, a sound clip of the testing was posted on YouTube by Mercedes which you can check out below:
Who Will Be Driving During the Official F1 Testing
Lewis Hamilton will be taking the helm of the Mercedes W05 as it is unveiled at Jerez on the 28th. He will be alternating with Rosberg during the series of tests.
The Briton will be handling the car on its first and second day as the German will be taking charge on the second and final days of the tests.
Mercedes Sticks with the Hamilton and Rosberg Tandem
It is worth noting that despite several changes in the driver line-ups of other F1 teams, Mercedes is sticking with its two drivers Hamilton and Rosberg for the 2014 season, which is a proof that they are really effective as a team.