Giancarlo Perlas
January 7, 2014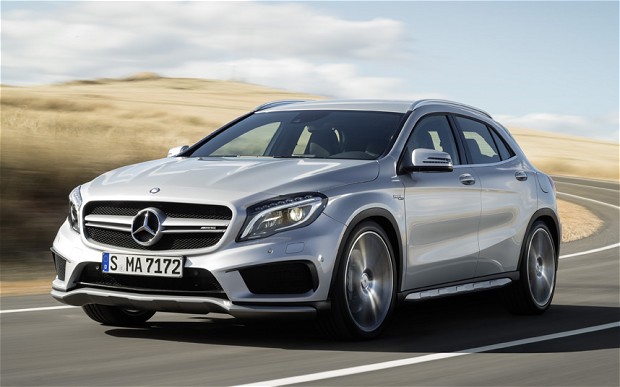 So far, we already know that the Mercedes GLA 45 AMG will debut this January at the Detroit Auto Show together with the 2015 Mercedes C-Class and S600 Maybach. But when will it come out in the market?
According to The Telegraph, Mercedes has already revealed the release data of the GLA 45 AMG in the United Kingdom. The news source said that it will come out some time in June. Not only that, the report also disclosed the price of the new variant which is around £45,000.
Review of the Mercedes GLA 45 AMG Specs
The Mercedes GLA 45 AMG will be equipped with the most powerful series-production four-cylinder engine in the world to date which packs around 360 hp and 331 lb-ft of torque said the report. The 1,991cc turbocharged vehicle can go from zero to 62 mph in only a span of 4.8 seconds. Then, its top speed will be electronically limited to 155 mph.
Mercedes stated that the combined fuel efficiency of the car is 37.6 mpg with carbon dioxide emissions of 175 grams per kilometer.
The vehicle normally runs in a front-wheel drive mode but the all-wheel-drive system enables the torque to be divided equally between the front and rear axles for better handling.
Other specs of the Mercedes GLA 45 AMG include twin-turbocharger for enhanced throttle response, optional AMG Performance exhaust system, AMG signature badges, three drive modes under its seven-speed dual-clutch transmission, spring and damper units in the AMG Performance suspension, 19 or 20-inch wheels, new front apron and splitter, AMG titanium "grey twin blade" radiator grille, aluminum finished roof rails, large diffuser, twin chromed exhausts, aerodynamics package and sports-themed interior.
Mercedes GLA 45 AMG Pictures
Here are photos of the Mercedes GLA 45 AMG taken from various sources online: