Giancarlo Perlas
January 29, 2014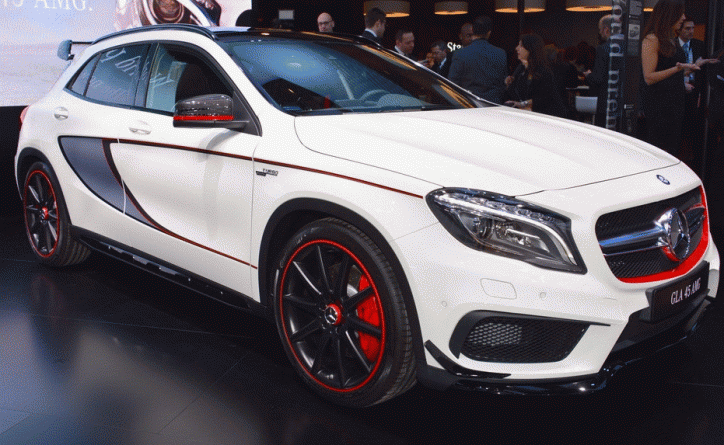 The Mercedes GLA 45 AMG 4MATIC is among the cars that graced the recently held North American International Auto Show (NAIAS). So far, it is dubbed as the most powerful compact sports utility vehicle in the premium category. But what makes it such?
Popping up the hood of the Mercedes GLA 45 AMG 4MATIC, you will find a 2.0-liter four cylinder petrol engine with direct fuel injection capable of providing an output of 360 hp and 332 lb-ft of torque. Such power enables it to go from zero to 100 km/h in just a period of 4.8 seconds. The top of speed of the car is electronically limited to 249 km/h.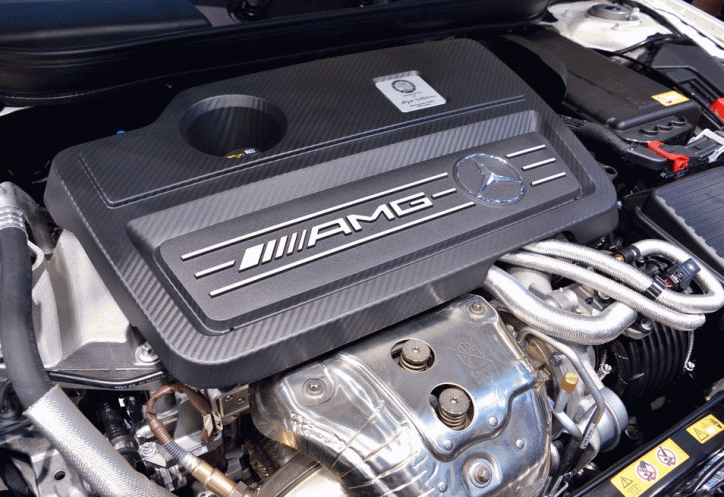 In terms of fuel efficiency, the car approximately consumes 7.5 liter only in a 100 km city and highway drive. Environmentally conscious customers will also be pleased to know that it only has a carbon dioxide emission equal to 175 g/km.
On the gearbox, you can find a 7-speed automatic AMG Speed Shift DCT with an all-wheel drive feature and three driving modes. The Mercedes 45 AMG 4MATIC is equipped with a 3-stage ESP as a safety add-on. Then, the multi-plate clutch of the vehicle lets it distribute its torque more effectively from pure front-wheel drive up to a ratio of 50:50.
Going to the overall frame of the car, it seems to be ideal for every type of driver or passenger. The length of the car is at 173.9 inches while the width is 71 inches and the height is 58.8 inches. The front/rear track is at 61.8/61.4 inches. Moreover, its wheelbase is 106.3 inches. Lastly the cargo volume of the car is set at 14.9 cu ft.
The car is expected to take on the Porsche Macan and the Audi RS Q3 head-to-head in the market. Looking at how the engine specs and build of the Mercedes GLA 45 AMG 4MATIC stand out from its rivals, it may very well pose as a tough challenge to its competitors.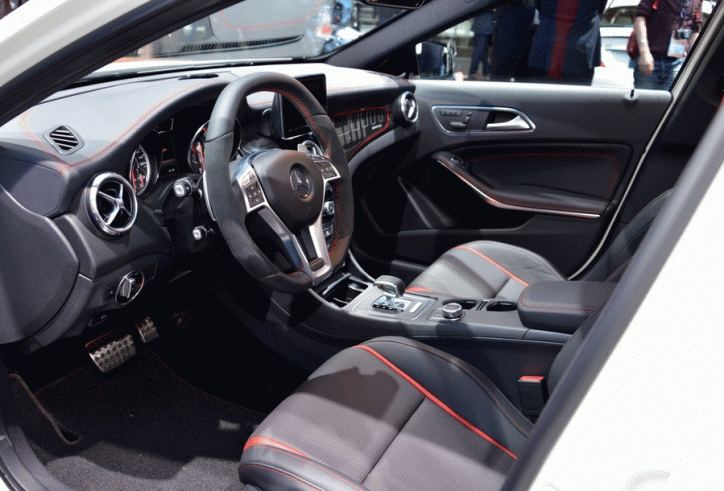 Image Courtesy of LLN and Mark Elias