Giancarlo Perlas
December 17, 2013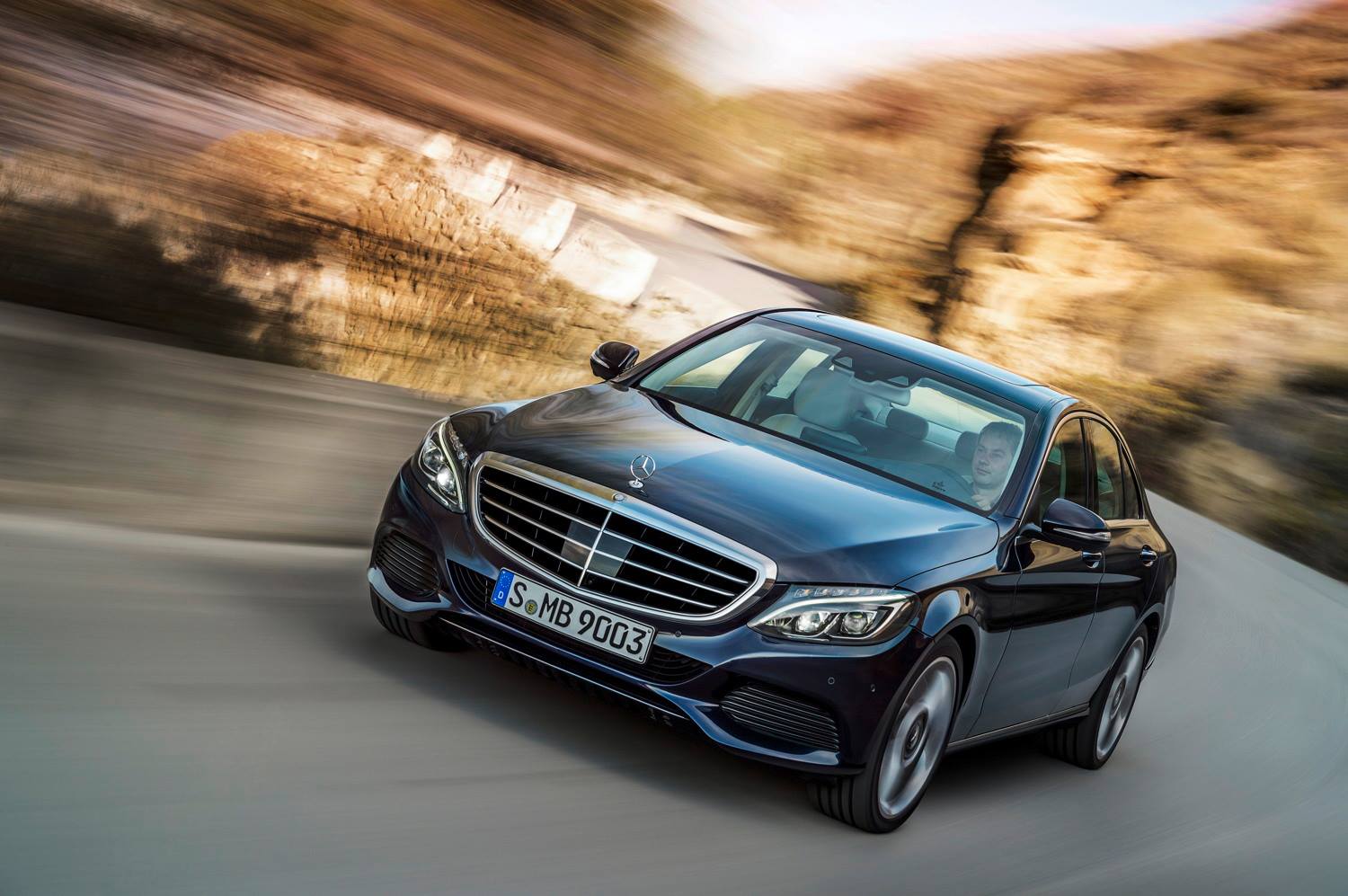 Mercedes-Benz has finally revealed the official photos of its fourth-generation C-Class sedan ahead its scheduled launching at the Detroit Motor Show on January 2014.
The new car has been re-engineered extensively. The new C-Class carries with it an all-new high-strength steel platform and lighter aluminum frame that definitely makes it a worthy contender against the Audi A4 and the BMW 3-Series. Add to that a classy and more spacious interior that is sure to provide more comfort to its driver and passengers.
More Room
According to online reports, the new Mercedes C-Class car is 3.7 inches longer and more than an inch wider than its predecessor. The extra length aims to provide more room for the rear seat and trunk. USA Today stated that luxury car makers have been adding more space at the rear lately in order to attract Asian buyers, particularly the Chinese, who prefer to have their own drivers.
Lighter and Better
The lighter aluminum body of the car has effectively cut its weight by approximately 220 pounds in comparison the C-Class' last generation model. The new Mercedes C-Class also offers better aerodynamics and more fuel-efficient engines that will enable its owner to save up to 20 percent on fuel costs.
Three options for the engines will be offered when the car is launched, these are:
Petrol-powered engine in the C180 fitted with a 1.6-liter direct injection capable of giving off  an estimated 154hp, 184 lb-ft torque and an acceleration rate of 8.2 seconds from 0-100kmh. The fuel consumption of this engine is estimated at 5 liters per 100km.
Turbocharged 2.0-liter engine in the C200 with around 181hp, 221lb-ft torque and an acceleration time of 7.5 seconds from 0-100kmh. This has a fuel consumption of approximately 5.3 liters per 100km.
Diesel-powered 2.1-liter four cylinder turbocharged engine in the C220 BlueTec with an output of 168 hp, 295 lb-ft of torque, acceleration rate of 8.1 seconds from 0-100km. The fuel consumption of the engine is estimated at 4 liters per 100km. It should be noted that this utilizes the urea injection technology that cuts nitrous oxide and carbon emissions of the car in accordance to the EU6 emission regulations.
Other Options
Four more engine options and one gearbox option  shall be released by the automaker by the end of 2014 based on a report by the New Zealand-based Stuff website. Then, depending on the engine choice, the C-Class will be available with the six-speed manual gearbox or a 7G-Tronic Plus autobox.
Another notable add-on option that buyers can get from the car is the Airmatic air suspension. This will let the driver adjust the suspension of the car with settings ranging from "Comfort" to "Sport".
Photos of the New Mercedes C-Class
Check out the photos here to see the new Mercedes C-Class in all its glory: