Peter Parcon
December 16, 2013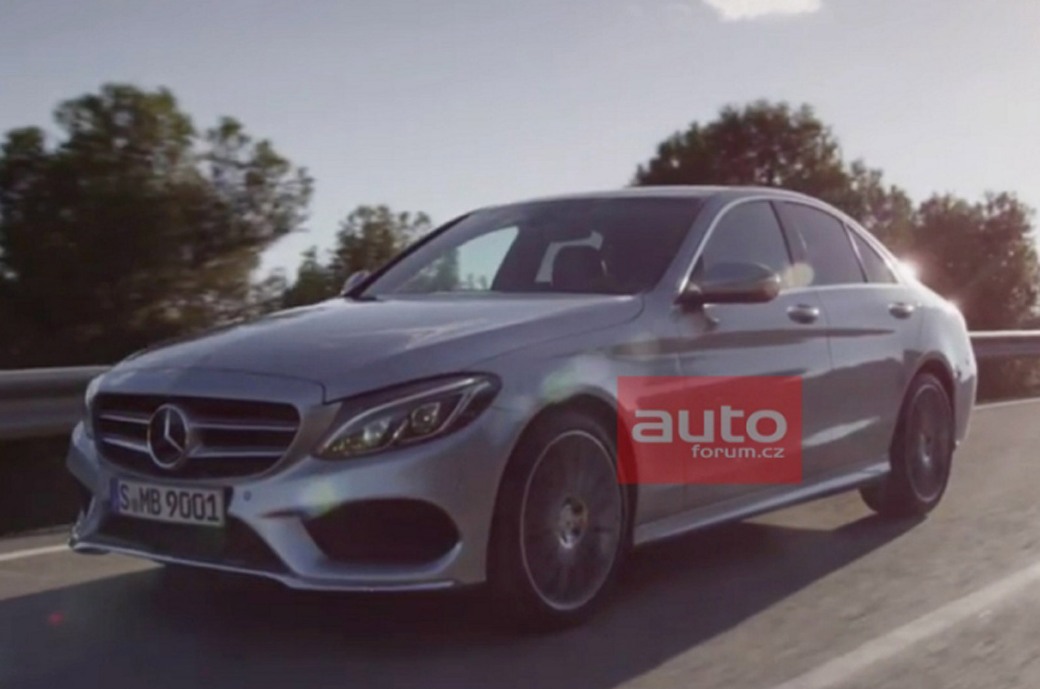 Prior to the official launch of the latest Mercedes-Benz C-Class in January during the Detroit motor show, a number of images were leaked recently through Autoforum, a Europe-based news site. The latest images show different angles of the vehicle, according to a report from autocar.co.uk.
Sales of the fifth-generation C-Class are expected to start once it is officially unveiled. The leaked images show an AMG styling package for the vehicle.
The latest model shows an adoption of the latest rear-wheel drive platform, which is similar to the ones found on the E-Class and the S-Class. Officials from the luxury vehicle manufacturer revealed that a liftback model will be added into the C-Class range of vehicles, and is expected to be offered in 2015.
Aside from the Mercedes-Benz C-Class, a number of new models will also be using the new platform. The new platform will use the internal codename MRA, which is the new modular architecture used on the latest Mercedes-Benz vehicle models. The wheelbase of the new C-Class is expected to be around 2850 millimeters, according to unnamed sources. This is 90 millimeters longer than the current model of the vehicle.
Although the latest Mercedes-Benz C-Class will be similar to the new S-Class, it will feature a sporting grille, which is similar to the one found on the E-Class. The design is aimed at providing the main models of Mercedes-Benz a cohesive appearance.
Even if the company is emphasizing the exterior appearance of the new Mercedes-Benz C-Class, a good amount of enhancements were made in the interior of the vehicle. The latest model features a next-generation switchgear, excellent fascias, large-sized display screen, and additional intuitive touchpad controls. In addition to these new features, the vehicle also offers a number of entertainment, safety and driver assistance systems that increase its appeal in the market.
The engine lineup of the new C-Class includes the four-cylinder, six-cylinder, and eight-cylinder models aside from a number of hybrid models.
A number of reasonably-priced engine models for the new Mercedes-Benz C-Class will also be offered in the market.
Aside from the standard six-speed manual gearbox, the luxury vehicle manufacturer will also offer a number of engines that feature its new 9G-Tronic nine-speed automatic. The other engines will feature the current 7G-Tronic seven-speed automatic system that is expected to be upgraded in 2017.
The new Mercedes-Benz C-Class will also become the first saloon of the luxury vehicle manufacturer to feature a 4Matic four-wheel drive system with right-hand drive compatibility.