Giancarlo Perlas
December 28, 2013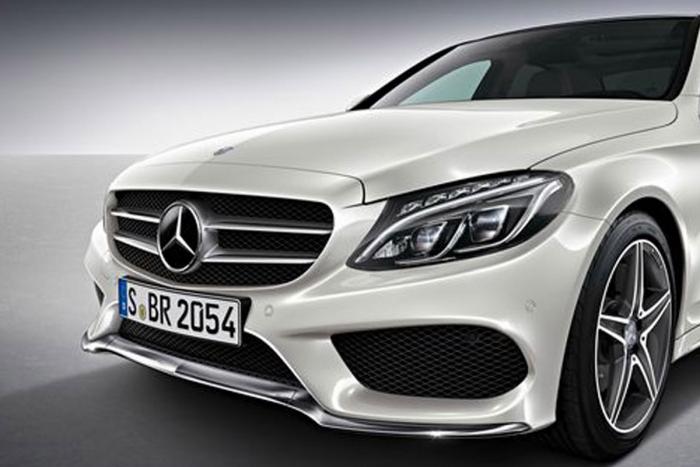 Details and pictures of the new Mercedes 2015 C-Class AMG Sport have surfaced on the online community recently. So, we will be providing you a scoop on what we have found out so far about this new variant from Mercedes-Benz.
Specs of the Mercedes 2015 C-Class AMG Sport
According to CarsGuide, an Australian website, the car carries a suspension which is estimated to be 15mm lower than the standard variant. Its wheels will have 18-inch five-spoke alloys.
The full body of the car showcases an aggressive look complete with sportier front bumper, chrome accents, low-sculpted AMG side skirts, gaping air intakes, metal window bevels, plus a new diffuser, stylish rear bumper and bigger exhausts.
The pictures do not provide a clear view of the car's interior, so we will leave that to our readers' imaginations for the meantime.
All the other technical features of the car are the same with the standard 2015 C-Class in terms of engine options and outputs plus transmission choices. It should be noted though that the availability of the options may vary or might be more limited in some regions of the globe.
The source speculates that full-scale Mercedes 2015 C-Class AMG Sport models will be equipped with twin-turbo 4.0L V8 engines.
Mercedes 2015 C-Class AMG Sport Debut
The new C-Class AMG Sport is set to make its debut at the Detroit Motor Show in January 2014. The full-blown AMG models for the 2015 C-Class are expected to arrive in the latter part of next year. The pricing of the 2015 Mercedes C-Class AMG Sport is yet to be confirmed.
Mercedes 2015 C-Class AMG Sport Leaked Photos
Here are the leaked photos of the Mercedes 2015 C-Class AMG Sport that we currently have:
More information about the Mercedes 2015 C-Class AMG Sport shall be provided later. So, be sure to check BenzInsider regularly or follow us on Twitter to get more exclusive news about Mercedes-Benz cars.