Ryan Joseph Ramos
December 15, 2013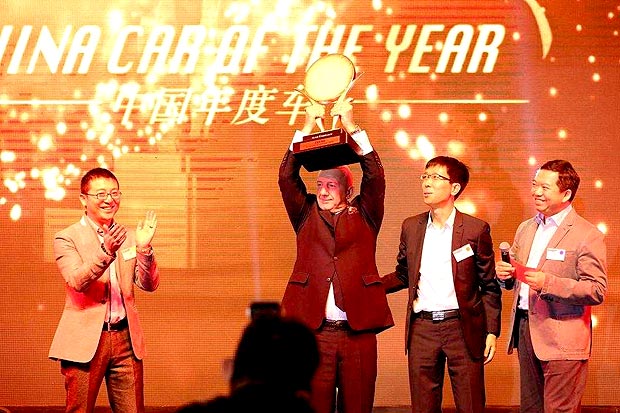 Mercedes-Benz has made big strides in what is the biggest automotive market in the world, and nothing exemplifies this more than ever-growing sales figures and the fact that the S-Class just won the first China Car of the Year award.
The Mercedes-Benz S-Class edged out 52 other car models for the distinction, given for the first time at an award ceremony that was held during this year's Guangzhou Auto Show. The award was received by Nicholas Speeks, Mercedes-Benz China President and CEO.
Out of the 53 total candidates, the judges  narrowed down the field to a shortlist of seven, before cutting it down some more to the top three finalists, which included the S-Class, the Chang'an Ford Mondeo, and the Land Rover Range Rover.
The panel of judges was comprised of 10 editors-in-chief from as many Chinese automotive magazines, and they are typically those who constantly drive and evaluate a wide range of new car models as part of their work and reach a wide audience through the different magazines for which they review cars.
According to the jurors, "there's no other car like the… S-Class" in that it sets industry benchmarks while representing the epitome of the modern era's cars. We all know how much effort Mercedes-Benz puts into the development of its prized flagships, and only the latest and greatest technology goes into the manufacturing of the S-Class.
Other awards given out include the China Performance Car of the Year, won by the Porsche 918 Spyder, the China Green Car of the Year won by a Panamera E-Hybrid, and the China Car of the Year Design Award, which was taken home by the Chang'an PSA DS5.