Ryan Joseph Ramos
July 12, 2013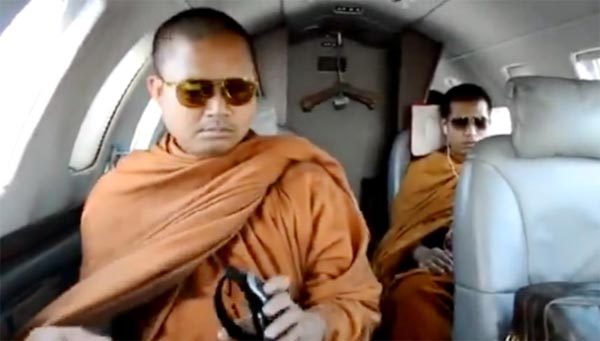 In what would look like the direct opposite to what Pope Francis and a Colombian priest have done recently, 'jet-setting' monk Luang Pu Nenkham bought no less than 22 Mercedes-Benz vehicles in a period covering 2009 to 2011, amounting to a total of 95 million baht, which is roughly $3.05 million based on today's exchange rates.
That information was released by Thailand's Department of Special Investigation via director-general Tarit Pengdith. According to the report, the monk owned 21 of the 22 purchased cars, while the one left out was an S 300 given to a pupil of his.
Luang Pu Nenkham, officially named Phra Wirapol Sukphol, is being investigated for his luxurious and highly irregular lifestyle. A video circulated in which the monk was seen in a private jet with expensive gadgets and accessories. The monk is currently in the United States, along with three pupils, after a stop in Paris.
After finding out about the Mercedes-Benz purchases, the monk will now also be investigated on possible money-laundering activities. Some accounts also say that the money could have come from misused donations to the Buddhist temple for which Phra Wirapol serves as senior monk.
Songkran Achariyasap, chairman of a network that monitors acts that may have negative effects on the national agenda or on religion, said he belives that the monk's actions are "against the rules and beliefs of Buddhism."