Ryan Joseph Ramos
July 12, 2013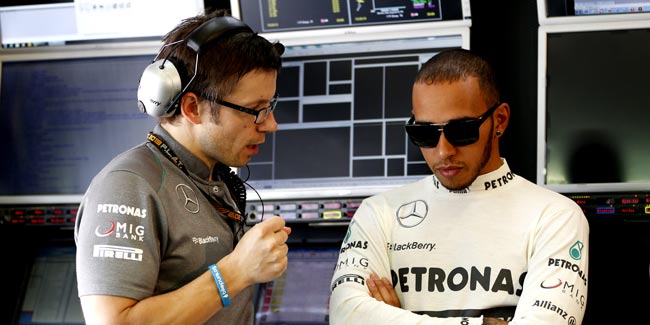 As a follow-up to concerns already voiced by Toto Wolff, Lewis Hamilton has also expressed some measure of worry at the fact that the Mercedes AMG Petronas F1 team will not be able to get any runs in at the young driver test scheduled next week at the Silverstone circuit.
Team officials have already stated that they believe they should get some time on track in order to prevent any safety concerns from popping up in future races. That's becausr new Pirelli tires will be on hand at the test, and all the teams save for Mercedes will be able to get some vital information about those tires.
"I don't know if people fully appreciate how big a negative it is for us not to do the test," said Hamilton, who remains in fourth place in the race for the drivers' championship. Hamilton added how other teams will be able to test the new tires using different configurations, and how they will "arrive ready" for the Hungarian Grand Prix.
"We don't have any of that information so when we get there we're going to go into it blind," said Hamilton. He conceded that there's nothing to be done about it, but also said that in this particular sport, teams and drivers should not be put in that kind of a position.
There's quite a bit of a technical disadvantage there, although that's exactly the kind of thing teams protested when Pirelli contacted Mercedes for a hushed tire test back in May. We'll see how the team deals with this disadvantage once the next race comes around.